Army Wives
By Jamey Giddens on July 29, 2011
By the time All My Children ends its network television run on Sept. 23, there will be more not-quite-dead people and/or ghosts roaming around than on Vampire Diaries, True Blood and Torchwood: Miracle Day combined. The latest former Pine Valley denizen to make noise about wanting to come back is Army Wives' Kim Delaney, whose beloved heroine Jenny Gardner Nelson blew up on a jet ski over two and a half decades ago.
Delaney told ABC Soaps In Depth she'd love to reprise the role, that is if Lifetime—which Delaney says prevented her from attending the recent Daytime Emmys—would let her!
"I'm going to work on it," she insists. "It's a good idea. And there's still time. I should call [AMC creator] Agnes Nixon."
By Luke Kerr on June 02, 2009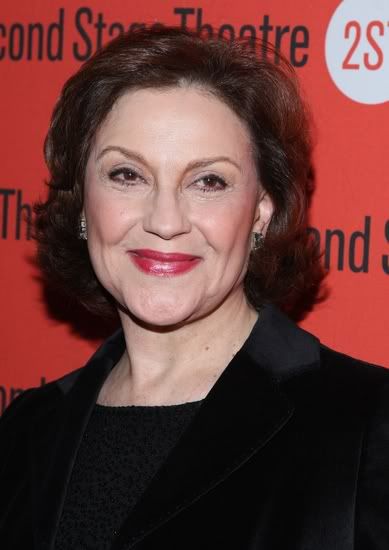 Gilmore Girls
alum
Kelly Bishop,
who also appeared on
All My Children
,
As The World Turns
and
One Life to Live
, will also be appearing on an upcoming episode of Army Wives, says
TV Guide
. Reportedly Bishop will playing "the wife of a late, great state senator, in town to attend a building-naming ceremony. Charged with entertaining the special guest, Claudia Joy and Denise come to realize the not-so-weeping widow's secret — that she's a
cougar
!"
Army Wives returns to Lifetime on June 7.
By Regan Cellura on February 04, 2009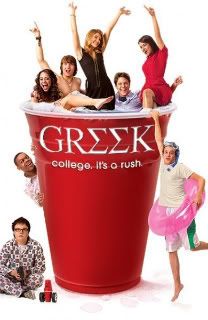 Primetime Spoiler Round-Up!
GREEK… I'm just crazy about these kids at Cyprus Rhodes. They've been picked up for a third season but their friends at Kyle XY got the AX. GREEK returns with the second half of the second season on March 30th with Max! Casey's boyfriend has ditched grad school in favor of sticking in Ohio with Casey. Will he constantly remind his girlfriend what he's given up for her? The craziest GREEK news comes from an exclusive on EW.com courtesy of Mr. Michael Ausiello. Apparently the third season will be light one cast member. Frannie, the rogue ZBZ, will not be a series regular. She's in a pretty major storyline as the season finale cliffhanger was Frannie setting up a new sorority and taking a bunch of ZBZ's with her. With Frannie leaving campus, what does that mean for Evan? Will we get a Casey-Evan reunion? What about Casey and Cappie? Will they ever get back together? SPOILERS say Casey and Cappie spend time together when Max is away. All MY Children fans, well Jesse McCartney fans, remember the heartthrob is also slated to appear this season on GREEK.
I'm adding a new show to the Round-Up. Army Wives is a great show on Lifetime from the same folks that gave us Grey's Anatomy. If you haven't seen it, check it out. They are adding two new African American cast members to the upcoming season and Roger Newcomb at We Love Soaps says one role MAY be what Real Andrews (ex-Taggart, General Hospital) auditioned for. READ MORE
By Luke Kerr on January 06, 2009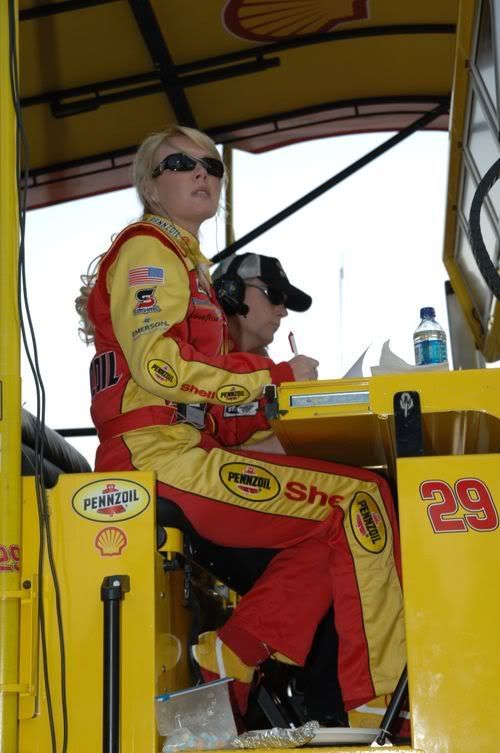 Coming in on the heals of Lifetime's popular
Army Wives
and Bravo's
Real Housewives
franchise TLC has ordered
NASCAR Wives
, in what
The Live Feed
is calling a docusoap.
"Viewers turn to TLC for an insider's view into uncommon lives, and NASCAR Wives will give an unprecedented look at what happens on and off the track," TLC president Eileen O'Neill said. "NASCAR is a remarkable and respected brand to partner with, and we look forward to exploring both the heart and adrenaline that keeps its fans coming back for more."

Lest the concept seem too male-skewing for a female-skewing genre, O'Neill added that 40% of NASCAR fans are women.

Participants include DeLana Harvick (wife of Kevin, who has 11 career NASCAR Sprint Cup Series wins), Shana Mayfield (wife of Jeremy, a 15-year Sprint Cup veteran), Kelley Earnhardt (sister of Dale Earnhardt Jr., NASCAR's most popular driver) and Angie Skinner (wife of Mike, who competes in NASCAR's top three national series).
I'm not sure if I think of this as a soap, but isn't it interesting that everyone and their mother except SOAPnet, ABC daytime, NBC daytime or CBS daytime seems to be getting into "soaps" in some for or another?
By Regan Cellura on December 03, 2008
ABC's legal dramedy,
Boston Legal
, is giving it's closing arguments next week.
Castle
, starring
One Life to Live
alum
Nathan Fillion
will take Legal's 10 p.m. Monday Night timeslot premiering on March 9, 2009. Joining Fillion on
Castle
, is
General Hospital
's
Seamus Dever
(ex-Ian Devlin;
Army Wives
) .
By Regan Cellura on August 29, 2008
Demi Moore's
(Jackie Templeton,
General Hospital
) daughter,
Rumer Willis,
has landed a guest-starring role on
Army Wives
. According to
TVGuide
, she'll play the wife of a wounded soilder on Lifetime's hit show. Rumer appears in the October 12th episode.
Did you know? Rumer is dating former All My Children actor Micah Alberti (ex-Jamie Martin; Wildfire). Alberti has also appeared on an episode of As the World Turns as a "grown up" Cabot.