Big Love
By Luke Kerr on May 03, 2012

Remember when Amanda Seyfried portrayed sweet little Joni on All My Children opposite Michael B. Jordan's Reggie? Boy oh boy has she grown up! The Red Riding Hood and Dear John actress plays porn star Linda Lovelace—who rose to fame with the adult film Deep Throat—in the upcoming movie Lovelace. The official poster for the flick has been released, teasing audiences with the juicy tagline "X Marks the Legend."
READ MORE
By Luke Kerr on May 04, 2011
The Young and the Restless' Billy Miller reunited with his former All My Children co-stars Chrishell Stause and Melissa Claire Egan on the red carpet of Something Borrowed. The romantic comedy, starring AMC grad Colin Egglesfield, Kate Hudson, Ginnifer Goodwin and John Krasinski, hits theaters May 6. READ MORE
By Luke Kerr on February 08, 2010
Who would have guessed all it took to slay box office's dragon (Avatar) would be a "Dear John" letter? Amanda Seyfried and Channing Tatum's Dear John–based on the Nicholas Sparks' novel–earned $32.4 million, knocking Avatar to No. 2 with $23.6 million. READ MORE
By Jamey Giddens on February 03, 2010
In a joint interview for
Backstage
with her
Dear John
costar
Channing Tatum
, the subject of
Amanda Seyfried
's short-lived stint as Lucy on
As The World Turns
came up.

Seyfried: I'll be honest, I was pretty bad starting out. When I was 15, I was on "As the World Turns," and I was so bad they had to ship my character off.

Back Stage: Are you sure it was because of you—it wasn't a story-line decision?

Seyfried: It was absolutely, without a doubt, because I was that bad. I was so uncomfortable. I had it in me, but if you aren't comfortable, you can't access your skill.
Now that's what I call self awareness!
By Regan Cellura on February 19, 2009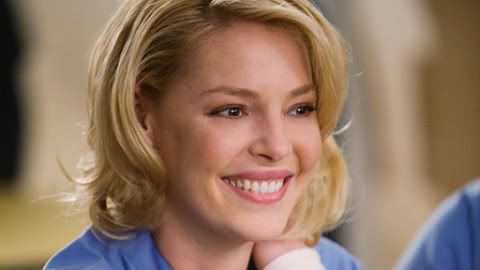 Primetime Spoiler Round-Up

So many shows are in repeats (remember that digital conversion was set to be happening right about now) that I didn't have much to scoop on. Let's see what's out there in the land of Primetime
.

Grey's Anatomy…
McSteamy and McDreamy in a McScuffle? Apparently these two beat the hell outta one another. Is it over Little Grey? What's up with Izzie and her clean bill of health? Well it's not so clean after all. I mentioned a few weeks back that it looks like those interns messed up the blood sample and Izzie is indeed sick. Will the third time be a charm for Callie?
The cross-over event concludes tonight but that doesn't mean there isn't some separate Private Practice scoop. Sheldon and Violet lead a couples counseling group together. Looks like the therapists become the patients. Who's the daddy? I'm not sure but Lord help me if it's Sheldon. His character bores me to tears.
I'm a huge fan of BONES but I'm not so sure I'm ready for a Brennan – Booth hook-up. RUMOR has it the pair will hit the sheets before the season ends. First though, something's up in the lab and the main characters are all suspects. READ MORE
By Regan Cellura on January 21, 2009
Primetime Spoiler Round-Up!
I take requests and this past week we had a request for some Big Love SCOOP. Since it's one of my faves, who am I to not oblige? So we're kicking it off this week with everyone's favorite Polygamists. There's lots of trouble headed Nicki's way this season as she gets in over her head. Roman goes on trial and will we be hearing more about Bill's deceased sister Maggie? How did she really die? The fourth wife seems to be happening for the Hendrickson clan. Of course Ana brings some baggage in the form of an ex. Ben who wants to follow in dad's footsteps and makes his first visit to Juniper Creek. Sarah has a secret and it MAY put her friendship with Heather to the test. Secrets, lies… all the good stuff that we've come to love about Big Love! Plus, Barb's health and Bill faces a former foe. This looks to be another great season!
Thank you to all who tuned in to Friday Night Lights! They premiered to decent numbers (4.6 million) and if they hold those ratings we should get a fourth season. Stay tuned to NBC for the rest of season three. I promise you won't be disappointed. READ MORE