Big Love
By Luke Kerr on July 06, 2008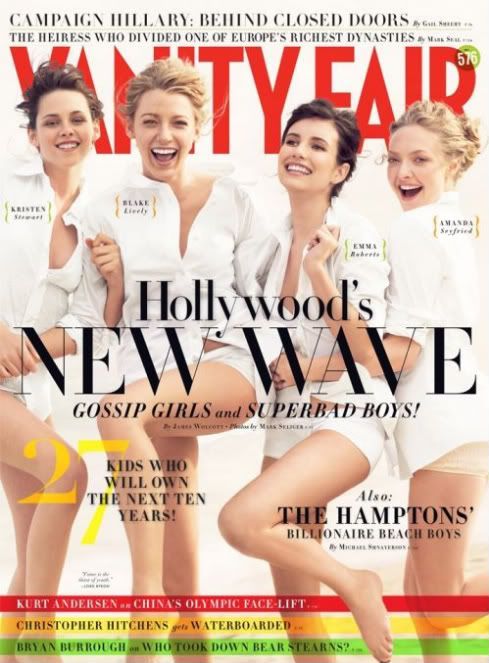 After playing backup characters on Big Love and in Mean Girls, All My Children alum Amanda Seyfriend is about to "make it big" with the July 18 premiere of Mamma Mia, the big screen adaptation of the hit musical, starring opposite Hollywood legend Meryl Streep and former Jame Bond star Pierce Brosnan, among others.
Hollywood is hoping Mamma Mia is this summer's Hairspray styled success and though that has yet to be seen it has been great for Amanda who was named Vanity Fair's July Pin-up girl and appeared on this month's cover with Gossip Girl's Blake Lively, Panic Room star Kristen Stewart and Nancy Drew star Emma Roberts.

By Luke Kerr on June 12, 2008
You may remember Amanda Seyfried as the little good girl Joni Stafford on All My Children or as Lucy Montgomery 2.0 on As the World Turns but now Vanity Fair has named her their July 2008 Pin-up girl.
Since leaving daytime this little actress has been busy with guest roles on Veronica Mars and Wildfire and a starring role on HBO's Big Love. This is an actress who has made the jump from daytime to Hollywood. In 2004 she starred with Lindsay Lohan in Mean Girls and this summer she stars with screen legend Meryl Streep in the Broadway adaptation of Mamma Mia on July 18. After Mamma Mia you can see Amanda in the Diablo Cody film Jennifer's Body.
By Luke Kerr on June 02, 2008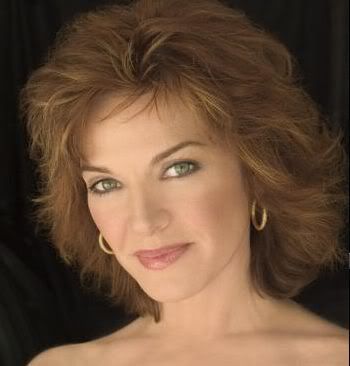 Soaps.com is reporting that The Bold and the Beautiful has cast primetime TV star Robin Riker as Beth Logan. Reportedly her first appearance is in July.
According to IMDB Riker has appeared in a host of primetime TV shows including Big Love, The Closer, Boston Legal, Malcum in the Middle, Crossing Jordan, NCIS, Dragnet and Reba to name a few.
Now since bloggers like to dig up the old work of stars from their earlier days, I found this You Tube gem from Riker's 1980 film Alligator. Oh the cheesy goodness of the 80's.