Burn Notice
By Luke Kerr on July 18, 2013
No. 5: Angie Hubbard, All My Children
Debbi Morgan's return to Pine Valley as Angie, with the relaunch of All My Children, has nearly erased all memory of the YoHarmony debacle on The Young and the Restless. This summer we watched as Angie searched for answers in her daughter's kidnapping. We saw her grapple with the awful truth of Cassandra's (Saleisha Stowers) rape and drugging when her beloved daughter was returned to her arms.
However, it was this week's episodes—where Angie poured out her soul over the swirl of conflicting emotions regarding Cassandra's desire to end the pregnancy—that gripped me most of all. It was easily one of the most emotional, bad-ass performances of the summer. Angie broke it down.
By Pop Confidential on August 08, 2012
On today's Pop Confidential podcast Jamey Giddens, Luke Kerr, Jillian Bowe, Regan Cellura and Melodie Aikels discuss the latest celebrity headlines and TV storylines, including:
Amanda Bynes was accused in a third hit and run. Bret Easton Ellis dissed White Collar and Magic Mike star Matthew Bomer over 50 Shades of Grey. What is the Jackson family doing now? Taylor Swift is dating a Kennedy, but will she end up writing or and singing about the relationship? Olympian Gabby Douglas found herself in a hair controversy after winning Gold in gymnastics.
The PC gang then dish about USA Network's hot summer TV series Suits, Covert Affairs, White Collar, Burn Notice and Necessary Roughness. Why aren't more people watching Political Animals? Has True Blood jumped the shark? PC's Jamey Giddens weighed in. Former The Young and the Restless star Victoria Rowell guests on Single Ladies. Luke wanted Jamey to explain some of Awkward's past twists on MTV.
The Great Gatsby was pushed back to summer 2013. One PC co-host is looking forward to it, another not so much. Lindsay Lohan is in talks to star in Scary Movie 5, but would anyone insure a film with both Lohan and Charlie Sheen in it?
All this and much more on today's Pop Confidential podcast.
By Luke Kerr on February 02, 2009
Ever wonder what happened to Reggie (
Michael B. Jordan
) after he went off to music camp? Turns out he ended up in
Burn Notice's
Miami with a little sister. I've been watching
Burn Notice
since the first episode so it has been great to see current and former soap stars
Graham Shiels
and now Michael B. Jordan pop up on the second season
USA Network
show. You can watch the episode at
Fancast
.
By Jamey Giddens on January 22, 2009
General Hospital
and
True Blood
alum
Graham Shiels
gave me a sneak peek of tonight's season premiere of
Burn Notice
, which he will be guest starring in.
"I play a pharmaceutical drug dealer," says Shiels. "Basically every episode the protagonists run a counter scams on scammers and this time I'm the victim of the counter scam."
Shiels goes on to say filming the episode was a treat because it teamed him up with fellow Yale School of Drama graduate Matthew Humphries.
"The director [Matt Nix] kept joking around about having two Yale Drama grads on the set," Shiels laughs. "Matt Humpries and I kept saying only one of us would reign supreme!"
Tune in to Burn Notice at 9C/10E to see who comes out on top!
By Jamey Giddens on January 22, 2009
Be sure to check out the season premiere of
Burn Notice
tonight on the USA Network. Former
General Hospital
bad boy-turned-
True Blood
sucker
Graham Shiels
is guest starring on the spy romp. I gotta admit, I've never seen an episode of the show, but you can bet I'll be parked in front of the tube at 9C/10E tonight. Wouldn't it be great if we could actually see more of Shiels and
Kent Masters King
as GH's smoking hot Cody and Lainey? Nah, they aren't a pairing that already played out three years ago, and we know how GH loves those! P
hoto by
Paul Risconi.
By Daytime Confidential on October 06, 2008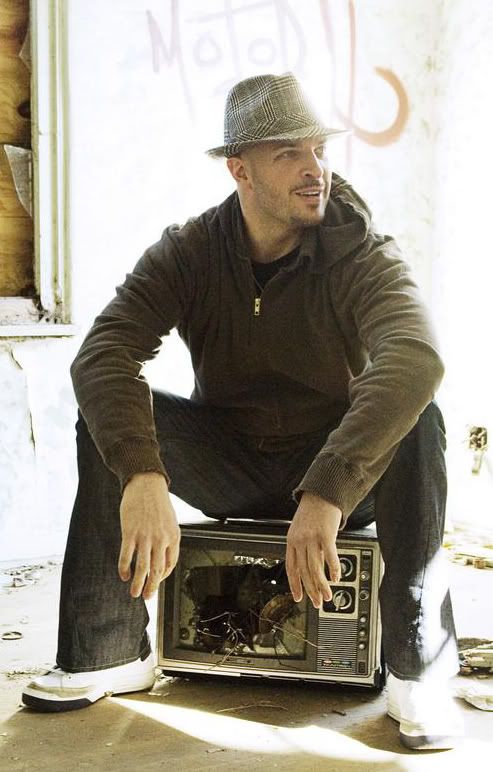 In demand actor Graham Shiels drops by the Daytime Confidential Podcast to visit about his role on HBO's hit show True Blood.
He talks about his role as General Hospital's Cody Paul and what it is like to work with Steve Burton and Kent Masters King.
We find out what it is like to star opposite of Jim Carrey in the upcoming film, Yes Man. If you think Graham has been busy in 2008, watch out 2009. Shiels is set to star on cable's hit shows Burn Notice and Nip/Tuck in early 2009 and one can only imagine how busy he'll be the rest of the year.
RELATED: Visit Graham Shiels' Official Website.
Listen to Daytime Confidential by clicking on the Daytime Confidential Player at the bottom of this post or Download us for FREE via iTunes. Vote for us on Podcast Alley. Add us as a Friend on MySpace and Facebook. Drop by our sister site TV Fan Online and visit with other soap fans in the TV Fan Online Forums.

READ MORE