Castle
By Jamey Giddens on May 16, 2009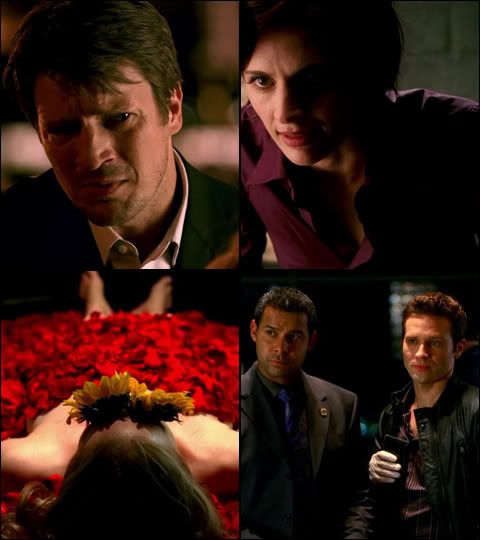 Congratulations to former ABC Daytime heartthrobs
Nathan Fillion
(ex-Joey,
One Life to Live
) and
Seamus Dever
(ex-Ian,
General Hospital
). According to
EW.com's Michael Ausiello
, The Mouse House has picked up their comic crime procedural
Caste
for a second season.
By Luke Kerr on May 07, 2009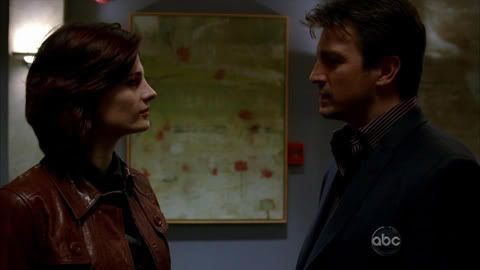 Keep your fingers crossed
Castle
fans. One short week after
Castle
earned the "
most startling show of support
" in
USA TODAY's
12th Annual Save our Shows Survey
The Live Feed
is reporting that
Castle's
ratings are up for the third consecutive week and are the best since mid-March.
Another headline Monday: Detective drama Castle [ 10 million, 2.8 ], which rose for the third week in a row to hit its best number since mid-March.

Castle rose a sharp 40% this week, benefiting from a direct lead-in from Dancing rather than having to wait for Surviving Suburbia to drive away all the viewers. This is the third consecutive week of growth for the freshman detective drama. Even considering the obvious help of the large Dancing lead in, if Castle holds a similar number next week, chances of a second season slide from uncertain to probable.

Hopefully Castle's improving ratings will help it earn a renewal. READ MORE
By Jamey Giddens on May 01, 2009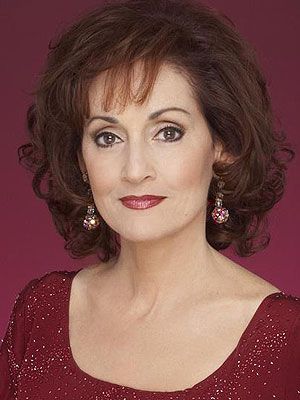 Proud soap grad
Nathan Fillion
, who most
One Life to Live
fans consider to be the best of the show's slew of Joey Buchanans, recently spoke to
Daniel J. Kroll
at
Soap Central
about his time on the show. Here's what the Castle frontman had to say about working opposite the cougarific
Robin Strasser
(Dorian).
In 2009, it seems every television show has a storyline featuring what is now playfully called "a cougar," or an older woman who is romantically involved with a younger man. When Fillion's Joey Buchanan was involved with Emmy winner Robin Strasser's Dorian Lord in 1994, it created quite a bit of controversy among the viewers. Maybe it was because Dorian initially sought to use Joey as a pawn in her never-ending rivalry with Joey's mother, Victoria Buchanan -- but the two did eventually fall in love. READ MORE
By Luke Kerr on April 29, 2009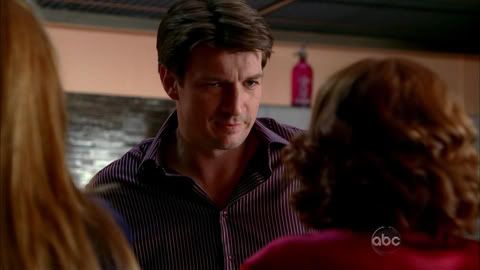 USA TODAY
just published the results of their
12th Annual Save Our Show Survey
and
Nathan Fillion's
Castle
received the "most startling show of support" and ranked fourth in the poll with 39 percent of fans wanting it to return. In
USA TODAY's
complete results
it reports that
Castle's
chance for survival "looks promising...given more lackluster ratings for other new ABC dramas." Unfortunately, the news wasn't so good for
Amber Tamblyn's
The Unusuals
which ranked 12th in the survey, with only 25 percent of voters wanting it to return.
No mention was made of Guiding Light fan's write in campaign in the web version of the article. GL fans may want to check out the newspaper edition to see if any mention was made. READ MORE
By Luke Kerr on April 16, 2009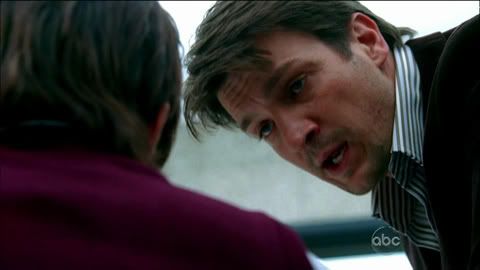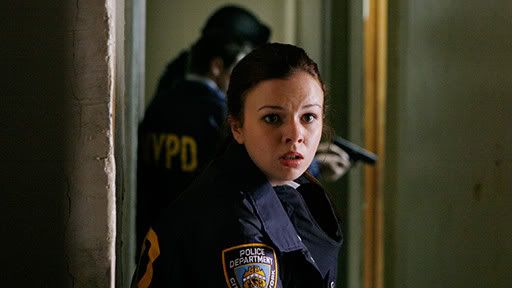 Hey everyone, just a heads up.
USA TODAY
has their
12th Annual Save Our Shows
survey going on right now, encouraging primetime fans to voice their support for shows that may be on renewal bubble. This includes such newcomers as
Nathan Fillion's
Castle
and
Amber Tamblyn's
The Unusuals
.
Many of the shows on the bubble include: Samantha Who? The Unusuals, Scrubs, Surviving Suburbia, Castle, Cupid, In the Motherhood, Better off Ted, Cold Case, The Unit, Without a Trace, Old Christine, Gary Unmarried, Rules of Engagement, Chuck, Medium, My Name is Earl, Parks and Recreation, Southland and Privileged.
Don't let your favorite shows end up like Dirty Sexy Money, Pushing Daisies, Life on Mars and Eli Stone! Cast your vote on the survey. It could make the difference.
By Luke Kerr on April 06, 2009
Castle
star
Nathan Fillion
(ex-Joey Buchanan,
One Life to Live
) did an interview with
EW.com's
Pop Watch
blogger
Mandi Bierly
and admitted to writing fan letters to his friends on the show. Check it out.
Did you ever write a fan letter to anyone when you were young? If so, who?

[Laughs] I did a soap opera [One Life to Live], one of my first jobs, and I would write fan letters to friends on my show like I was some kind of deranged oddball. Not dangerous, just odd. I'm a righty, so I would make sure to write it with my left hand. And I signed up for one of my friends' fan club, too, so I got a membership card.
Wouldn't it be fun to know who he wrote those fan letters to? Gotta to love Nathan Fillion. It's nice to know that Castle is holding its own on ABC. Hopefully it gets picked up.