Cold Case
By Luke Kerr on February 18, 2010
Sunday, Feb. 21 Days of Our Lives star Peggy McCay appears on the CBS crime series Cold Case as a knife throwing circus performer. In an interview with We Love Soaps' Damon Jacobs she discusses the role.

We Love Soaps: It is so wonderful to speak with you again. Let's talk first about your appearance on the CBS show COLD CASE, on Sunday, February 21st.

Peggy McCay: I was so delighted because she's such a colorful character, and such a change of pace from Caroline Brady. The people were absolutely great to work with, they were so friendly and open. The character was quite unique. She is "Zelda, Queen Of The Night," a circus performer. She has a bad temper and said that accounted for three our of her four divorces. She's a knife thrower in the circus, and obviously she came too close when she threw the knife at her husbands. This episode is titled, "Metamorphosis," based on the act of a butterfly, and an accident which is found out to be a murder. I am one of the performers in the circus at the time this happened. COLD CASE as you know goes back to the incident, and then comes forward 40 years or so the solving of the case. She is quite funny. The first thing she says to the cop is, "Geez, if I knew you were this handsome I would have sprinted all the way from Atlantic City." She's pretty outspoken.
By Regan Cellura on March 16, 2009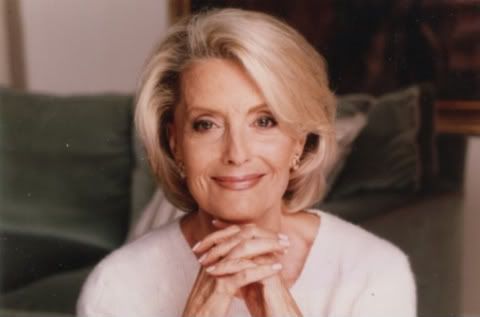 TVGuide's
Michael Logan
caught up
with
Constance Towers
on her return to
General Hospital
as Helena Cassadine. In true Helena form, she returns to screw with the peeps of Port Chuck.
Ultraglam superbaddie Helena Cassadine returns to General Hospital April 13 just in time to screw with the hospital's computer system and ruin the grand opening of the new nurse's station. The killer granny – played by Constance Towers – will plunge the ceremony into darkness, then appear on the monitors to announce she's back to raise hell and wreak vengeance on her grandson Nikolas (Tyler Christopher). Chaos ensues.
It looks like we have a date for the new hospital debut! Towers' return to General Hospital is only one of things happening for the actress with a guest role on the March 29th episode of Cold Case. Constance will also appear alongside John Aniston (Days of Our Lives) and former As the World Turns star Jesse Lee Soffer in The Awakening of Spring. READ MORE
By Regan Cellura on March 11, 2009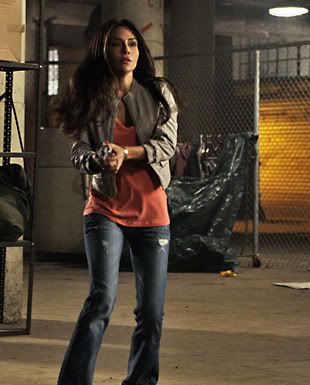 Here's a look at
Vanessa Marcil
's upcoming appearance on
Without a Trace
. Check out
TVGuide
's take on what's coming up for the CBS crime drama:
On "Heartbeats," airing March 31, the agents have suspects galore when a Russian matchmaker disappears. On "Hard Landing," airing April 7, Vanessa Marcil continues her run as Martin's love interest, as the agents search for a billionaire's son whose plane crashes in the woods.
In other Without a Trace (and Cold Case) news, Michael Ausiello is reporting possible trouble for the procedurals.
Multiple sources confirm that cost-conscious CBS has informed the producers of Without a Trace and Cold Case that the long-running procedurals are facing possible cancellation come May.
By Regan Cellura on March 11, 2009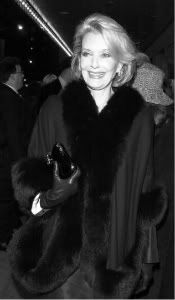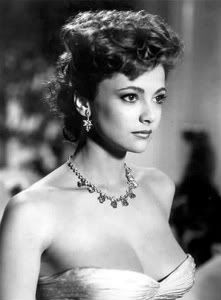 Here's the Scoop! 03.11.09
Holly and Helena? Too much to handle? Obviously Holly's return is being linked to Ethan and everyone who is anyone is hoping that Helena's return means NotEmily is the RealEmily. Can you hear Frons' campaign for that one? The real Emily returns…oh wait, she's already there and we've been telling you her name is Rebecca…tune in. Some fans say Helena and Holly are the reasons for the POSSIBLE bloodbath hitting prospect studios (where GH is filmed). Emma Samms' return SHOULD be a temporary gig with some saying she'll be in Port Chuck and on our screens for roughly three weeks. Helena has never been a contract character (at least not to my knowledge) and I ASSUME that isn't going to change. Two returns of recurring characters, one said to be brief, is that really a reason to let five actors go? The cuts hitting ABCDaytime are more likely a result of the crappy economy that is hitting everyone. I'm not giving Fronsie a free pass as there are plenty of newbie's on my screen that really don't need to be there especially not at the expense of some of my faves. READ MORE