Coronation Street
By Johnathon on May 11, 2009
This past Saturday the
British Soap Awards
were filmed.
What's On TV
was on the scene and interviewed all the major stars. Above we see an interview with
EastEnders
stars
Rita Simons
(Roxy) and
Scott Maslen
(Jack) as they discuss the current state of EastEnders and touch on Daniellegate. Be sure to check out
whatsontv.co.uk
for more interviews with all of your favorite stars.
By Luke Kerr on April 28, 2009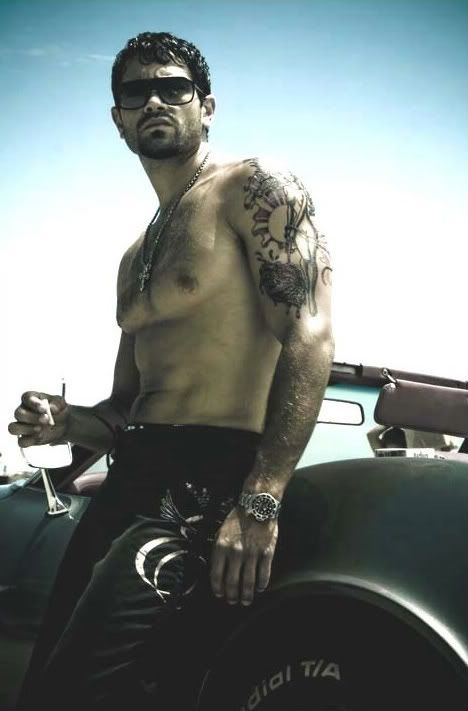 Former
Passions
heartthrob and
Desperate Housewives'
hunk
Jesse Metcalfe
is in talks with producers of
Coronation Street
, according to
published reports
in the UK. Reportedly Metcalfe is a fan of the show, whose executives "have recently been toying with the idea of breaking into the US market with the long running soap. Links with figures such as Metcalfe may help facilitate this."
Would daytime soap stars, such as Metcalfe, be enough to entice you into trying Coronation Street if it aired in the US?
Related: Jesse Metcalfe Recovering From 40 Foot Fall | Jesse Metcalfe: I Don't Miss 'Housewives' | Former Soap Hunk Jesse Metcalfe Hollywood's Newest Bad Boy?
By Johnathon on March 29, 2009
Hello everyone, it has been quite awhile since the Brit's invaded
Daytime Confidential
, but they are back and this time they mean business. We have shocking exits, long awaited returns, a few children being brought into the world and a whole lot more, so get ready because the invasion begins now.
READ MORE
By Johnathon on March 12, 2009
Tomorrow is the big day for Steve McDonald (
Simon Gregson
) and Becky Granger (
Katherine Kelly
) on
Coronation Street
. Will you be tuning in for this momentous occasion?
By Johnathon on February 24, 2009
The UK's
longest running soap
Coronation Street
(not the world's longest running soap as
Amazon
states), is coming to the USA via
Amazon's video on demand service.
Now what does this mean? You are now able to rent episodes of Coronation Street for fifty cents apiece, and watch them on your computer (Mac or Windows), TiVo, Sony BRAVIA Internet Video Link, or Microsoft's Xbox 360.
ITV is putting up two hundred episodes (from December 2007 to July 2008) to start things off and they will be adding an additional twenty episodes a month until episodes are within a week of their original UK airing.
It is understood that if there is a demand for such a move, all archived episodes from December 1960 (when the show premiered) may be made available in the same way.
Now that Coronation Street is legally available in the states will you be tuning in? And what do you think of this move, could this be the future of soaps?
By Johnathon on February 15, 2009
The Sunday Express
is reporting that
ITV
may sell off the longest running UK soap
Coronation Street
. In these troubled times the UK network is cutting back so far the network has canceled
Heartbeat
and
The Royal
and has reduced
The Bill
's episode order in half from two episodes a week to one. There is also talk of the network's other soap
Emmerdale
moving to a new filming location in hopes to cut cost.
For more on this story click here.