Criminal Minds
By Jamey Giddens on February 12, 2009
Sorry
Days of Our Lives
and
Guiding Light fans
,
Martha Madison
herself has confirmed she isn't headed to Peapack. The former Salemite cutie just Facebooked me.
"I'm the new Michelle Bauer???" LOL! I didn't even know they were casting for that. I assure you that it's not true."
Madison did share, however, she had booked a guest-starring gig on a CBS primetime show.
"The only job in the works for right now is Criminal Minds," the actress reveals. "Just booked a guest star yesterday actually."
The soap sweatheart will start filming her gig on fellow sudser alum Shemar Moore's hit procedural on the 20th of this month.
By Jamey Giddens on January 09, 2009
Tell me how Shemar's supposed to breathe with no air?
Former soap star
Shemar Moore
has Hollyweird buzzing over his arrival at last Wednesday's 35th Annual Peoples' Choice Award in L.A. with the much younger, if not restless,
Jordin Sparks
on his arm. Sparks, who has reportedly pledged to remain a virgin until marriage, and recently praised fellow squeaky clean singers
The Jonas Brothers
, took home the award for Favorite Combined Forces (Is that some sort of Star Trek lingo?) for her duet with
Chris Brown
, "No Air" (Best song of 2008 in my opinion!). Hmmm, I wonder how dating the
Criminal Minds
star, who has been one of Hollywood's most sought after sex gods for going on two decades, figures into the former American Idol contestant's plans to remain chaste?
By Jamey Giddens on October 15, 2008
Don't look for
Days of Our Lives
John Aniston
(Victor) to be walking his daughter
Jennifer Aniston
down the aisle to jump the broom with
Shemar Moore
anytime soon. Despite Moore's admission on
Ellen
that he was feeling the
Friends
cutie, gossip blogs across the web are speculating that Aniston is back with singer
John Mayer
. Hmm, maybe the Y&R and
Criminal Minds
stud should get
Tina Fey
to hook him up with a guest spot on
30 Rock
opposite Aniston? He could play
Tracy Morgan
's brother! Call me Shemar, I've always got a Plan B!
By Luke Kerr on October 06, 2008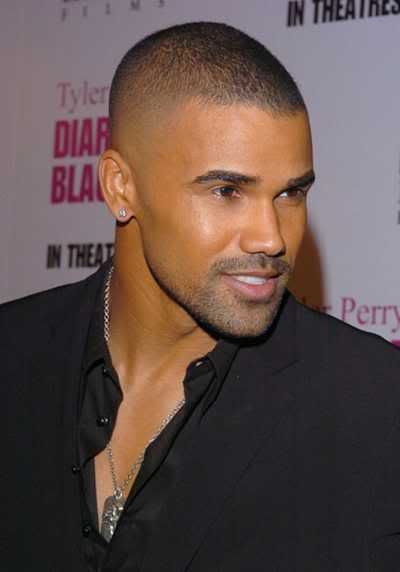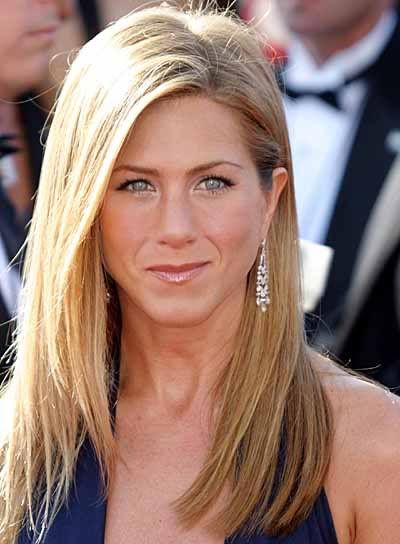 Matchmaker, matchmaker, who wants to be a matchmaker? Last week
Criminal Minds'
star
Shemar Moore
admitted having a crush on
Jennifer Aniston
while visiting the
Ellen
show. Ellen, the gracious person that she is, promised to help try and hook the two up. Watch Shemar's admission and dunking after the jump.
READ MORE
By Daytime Confidential on August 05, 2008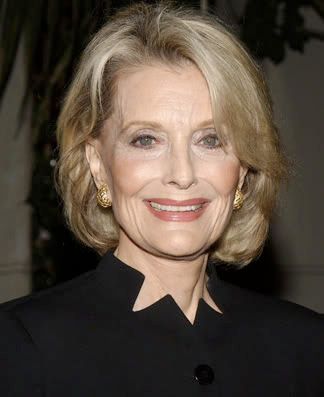 All daytime dramas have their icons. Actors and actresses whose own names are as easily recognizable as the characters they portray. Constance Towers is one such actor. For nearly a decade she has personified General Hospital's Helena Cassadine, one of the greatest villains in daytime history, igniting the imaginations and loyalty of daytime fans everywhere.
It is not just in the world of daytime that Constance Towers has left her mark. She has starred opposite such Hollywood legends as John Wayne in Horse Soldiers, Glenn Ford in Fate is the Hunter, Yul Brenner in the stage version of The King & I, and has appeared on numerous television shows such as Matlock, LA Law, Capitol and more recently Criminal Minds.
Daytime Confidential's Belinda, interviewed Constance Towers for TV Fan Online before Daytime Confidential was even a spec in Luke's eye. The interview is now being archived here at Daytime Confidential for all to enjoy for years to come.

READ MORE