CSI: New York
By Regan Cellura on March 09, 2009
Wife of Pete Wentz, sister of Jessica Simpson and one-time supporting cast member of
7th Heaven
; Ashlee Simpson-Wentz is joining the cast of the CW's re-do of
Melrose Place
. People.com is reporting the
latest development
.
The singer-actress, 24, plans to return to TV as a small-town girl who arrives in Los Angeles with a big secret, according to the Hollywood Reporter. The character she will play – seven years after her first big role on the WB's 7th Heaven – is said to resemble the Southern-belle-turned-actress portrayed on the original Melrose by Amy Locane, says the trade paper.
Simpson-Wentz and her hubby are also making a guest appearance on CSI:NY. Their episode is airing on March 18th.
By J Bernard Jones on February 08, 2009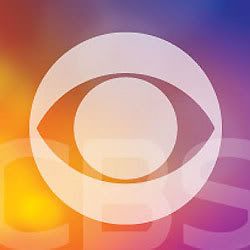 While daytime dramas might be among the hardest hit sectors in entertainment, the ripple effects continue to spread in prime time, too. Among the more high profile moves, NBC gave Jay Leno it's entire 10PM time slot block Mondays through Fridays starting this fall in an effort to save massive amounts of cash: The Tonight Show, which is expected to be the model for the "new" Leno show, costs about $2 million per week to produce compared to $35 million for a typical week's worth of prime time dramas.
Now comes news from Entertainment Weekly's Michael Ausiello that CBS is basically asking its stars to not negotiate salary increases (in effect, a salary freeze) for some of the network's top tier shows:
CBS Paramount is asking the on-air talent on the majority of its dramas to forgo their annual raises and keep their salaries flat next season. (Multiyear contracts typically have standard yearly increases built in.) The unprecedented move, part of an overall cost-cutting measure, is an effort to keep budgets down at the CSIs, NCIS, Numb3rs, and their kin, and prevent further behind-the-scenes layoffs. (CBS dramas produced by outside studios -- i.e., Ghost Whisperer, The Mentalist, and Without a Trace -- won't be affected.)
The article then immediately brings up what I like to call "The Kim Zimmer Paradigm": READ MORE
By Luke Kerr on May 04, 2008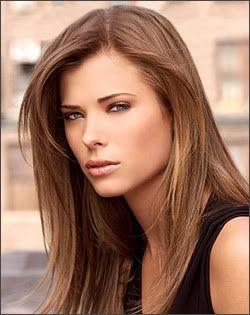 It's always great to see former soap stars pop up in primetime and this weekend was a great weekend for former soap stars guesting in new episodes of primetime TV.
CBS's Moonlight took the cake this past weekend with former soap stars. In addition to former Days of Our Lives star Eric Winter, who has joined the cast, Moonlight also featured former All My Children star William Christian (ex-Derek) and Peyton List ( ex-Lucy Montgomery, As the World Turns).
Since leaving As the World Turns List has been racking up quite the list of primetime guest roles. She's appeared on Smallville, One Tree Hill, Without A Trace, CSI: Miami, CSI: New York, and Daybreak. Not to mention starring in ABC's on the bubble Big Shots.
Following up Moonlight on Friday was CBS's Ghost Whisperer where former General Hospital star Nikki Cox (ex-Gina Williams) popped up as a former love interest for professor Rick Payne, portrayed by Jay Moyr. READ MORE