Dr. Phil
By Luke Kerr on March 16, 2011
Regis Philbin may be ending his run at Live with Regis and Kelly later this year, but his expected departure isn't hurting the morning show's ratings. According to Broadcast & Cable, Live with Regis and Kelly's ratings climbed 12 percent in February.
The Oprah Winfrey Show, in its 25th and final season, was flat in the ratings, but maintained its No. 1 ranking. Her protégés Dr. Phil and Dr. Oz had varying results. Dr. Phil moved up three percent and ranked at No. 2. The Dr. Oz Show was flat, but tied with Ellen, which improved 4 percent. Meanwhile, Maury rounded out the top 5, up 5 percent for the month.
By Luke Kerr on November 06, 2009

Oprah
may possibly be
taking
her talk show to cable, but those worried about
The Dr. Phil Show
can rest easy.
Dr. Phil
has been picked up through 2014, according to
Deadline.com
.
I've confirmed that Dr. Phil McGraw has announced to his staff that he has signed on for another 3 years in addition to the 2 years still left on his contract. His show is syndicated by CBS TV Distribution and his own Peteski Production.
By Jamey Giddens on February 26, 2009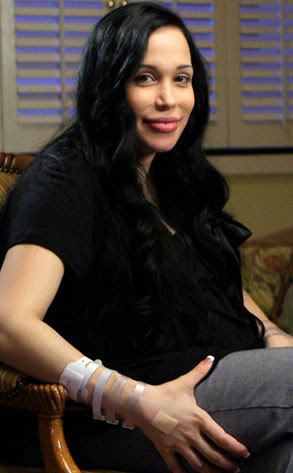 Britney Spears
may have (smartly) turned down
Dr. Phil'
s offer for televised "help" last year, but Octo Mom
Nadya Suleman
was all-too willing to be counseled by the burly shrink in front of millions of trainwreck junkies. Suleman's Feb. 11 appearance on the talk show saw ratings for Dr. Phil
increase by 6 percent
. Hmm, maybe she should do a cameo on fertility-obssessed
All My Children
? Zach Slater hasn't impregnated anyone in oh, what has it been, 10 months or so? If not, she can always join the touring cast of
The Vagina Monologues
. Something tells me her love box would have quite a bit to talk about, and I for one would love to hear what it has to say for itself!