EastEnders
By Jamey Giddens on May 10, 2011
It's a question we've asked often on the
Daytime Confidential iTunes podcast
and here on the companion blog. Why are soaps around the world doing so well, yet U.S. soaps have become an endangered species? BBC America blogger
Kevin Wicks
helps answer that question and many more in a revealing chat with BBC's Controller of Continuing Drama
John Yorke.
Wicks spoke to Yorke for the mega popular blog
Anglophenia
. Check out a few snippets of the conversation below:
READ MORE
By Johnathon on January 24, 2010
Have you ever wondered how web dramas like
Martha Byrne's
Gotham
, or
Crystal Chappell's
Venice
are created? Well the people behind
EastEnders
special 25th anniversary web spinoff
EastEnders E20
are showing you how it's done in this informative online special "
Eastenders E20: How to Make Your Own Online Dram
a".
In this documentary the creators of E20 discuss how the project began with the idea of using new talent, not only in front of the camera, but behind-the-scenes. Other items discussed include: the length of a web soap, how the Internet and PDAs have changed content viewing, and many other interesting tidbits.
Follow the jump to see more videos in this "How to" series along with a preview of the finished product. READ MORE
By Mike Jubinville on October 22, 2009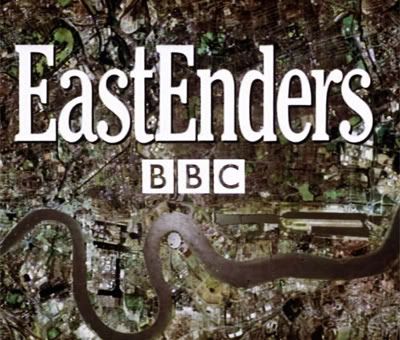 There are whole new worlds opening up on the Internet and the
British
seem to be taking full advantage of them.
Variety.com
is reporting that
EastEnders
will spin off an online soap aimed at the teen market. The 13-part show is named
EastEnders: E20
, referencing the London zip code in which it will be set.
READ MORE
By Johnathon on September 10, 2009
Everyone's favorite pedophile Tony King (
Chris Coghill
) is returning to
EastEnders
to terrorize Whitney and Bianca one last time, as the trial of Whitney vs. Tony began filming last week, and will air in November.
Tony was last seen in November when the pedophile storyline wrapped up. For more on this story check out Digital Spy's news story here.
Are you glad to see Tony go to court for what he has done? Or do you wish that storyline would have just been dropped?
Thanks DaisyClover for the tip!
By Johnathon on May 11, 2009
This past Saturday the
British Soap Awards
were filmed.
What's On TV
was on the scene and interviewed all the major stars. Above we see an interview with
EastEnders
stars
Rita Simons
(Roxy) and
Scott Maslen
(Jack) as they discuss the current state of EastEnders and touch on Daniellegate. Be sure to check out
whatsontv.co.uk
for more interviews with all of your favorite stars.
By Johnathon on March 29, 2009
Hello everyone, it has been quite awhile since the Brit's invaded
Daytime Confidential
, but they are back and this time they mean business. We have shocking exits, long awaited returns, a few children being brought into the world and a whole lot more, so get ready because the invasion begins now.
READ MORE