EastEnders
By Johnathon on March 29, 2009
The moment we have all been waiting for is almost here. The secret is revealed, April 2nd
on
BBC1
By Johnathon on March 23, 2009


The highly anticipated wedding between Peggy Mitchell (Barbara Windsor) and Archie Mitchell (Larry Lamb) is almost here.Will the wedding actually happen, or will Archie's secrets finally be revealed? Tune in on April 2nd to find out.
By Darren Lomas on February 24, 2009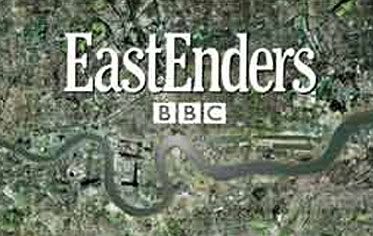 With very little fanfare, the UK primetime soap
EastEnders
aired an episode featuring an all-black cast tonight. It was the first time in
Eastenders'
twenty-three year run that the soap has done this. The episode revolved around Patrick Trueman and his experiences with racism in 1950's Britain. Earlier today a BBC insider told UK website
Digital Spy
:
Everyone at Elstree has been truly shocked and surprised by the attention that an episode with an all-black cast has had, given that we live in such a diverse and multicultural society.
For more on the episode check out the BBC website.
By Johnathon on February 14, 2009
Welcome one and all to a long overdue issue of Daytime Confidential's British Invasion. We have a LOT of news to cover and not a lot of time to do it, so grab yourself some tea and get ready to turn on the telly because the invasion begins now. READ MORE
By J Bernard Jones on February 08, 2009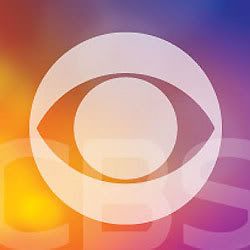 While daytime dramas might be among the hardest hit sectors in entertainment, the ripple effects continue to spread in prime time, too. Among the more high profile moves, NBC gave Jay Leno it's entire 10PM time slot block Mondays through Fridays starting this fall in an effort to save massive amounts of cash: The Tonight Show, which is expected to be the model for the "new" Leno show, costs about $2 million per week to produce compared to $35 million for a typical week's worth of prime time dramas.
Now comes news from Entertainment Weekly's Michael Ausiello that CBS is basically asking its stars to not negotiate salary increases (in effect, a salary freeze) for some of the network's top tier shows:
CBS Paramount is asking the on-air talent on the majority of its dramas to forgo their annual raises and keep their salaries flat next season. (Multiyear contracts typically have standard yearly increases built in.) The unprecedented move, part of an overall cost-cutting measure, is an effort to keep budgets down at the CSIs, NCIS, Numb3rs, and their kin, and prevent further behind-the-scenes layoffs. (CBS dramas produced by outside studios -- i.e., Ghost Whisperer, The Mentalist, and Without a Trace -- won't be affected.)
The article then immediately brings up what I like to call "The Kim Zimmer Paradigm": READ MORE
By Johnathon on January 24, 2009
Welcome to this week's Daytime Confidential British Invasion. We have a lot of news to cover so sit back and relax because the Brit's are back and they want you to watch!
READ MORE