Edge of Night
By Luke Kerr on June 12, 2013
Maxine Stuart, who appeared on The Edge of Night, The Young and the Restless and General Hospital, has died at the age of 94, according to the Los Angeles Times.
Maxine Stuart, 94, a stage, film and TV actress whose long career included memorable guest appearances on "The Twilight Zone" and "The Wonder Years," died Thursday of natural causes at her Beverly Hills home, according to her daughter, Chris Ann Maxwell.
By J Bernard Jones on May 15, 2009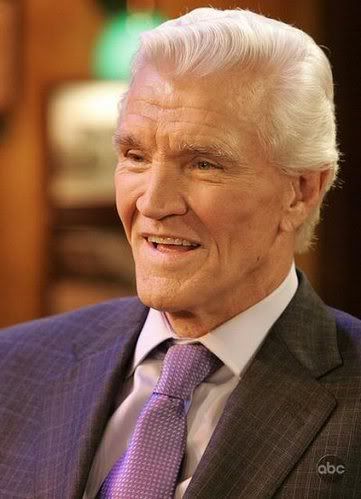 Even if you do not follow literature, you are no doubt aware that the title of this post is a phrase associated with the worst kind of lazy, pedestrian, obvious writing imaginable. "It was a dark and stormy night..." is, to put it bluntly, synonymous with the word "bad."
Bad in and of itself isn't always a bad thing, as there are varying degrees of badness from which to choose. For example, there are things that are "so bad they are good," like The Pussycat Dolls and RuPaul's Drag Race. There are other things that are really bad, like white people dancing to "Push It" and Julie Chen hosting Big Brother. Then you have things that are so atrocious, inspiring more WTF moments than a Samantha Harris post-performance interview on Dancing with the Stars that you question your sanity for sitting through it without clubbing a baby seal.
By "you" I mean "me," and it might not take too much of a stretch of the imagination to guess how I felt about Friday's abominable, lobotomized episode of All My Children that climaxed with the shooting of "a legendary character." READ MORE
By J Bernard Jones on December 31, 2008
There are unforgettable performances in daytime television, many of them etched in fable or memory. Who among us who witnessed it the first time it aired will ever forget Judith Light during Karen Wolek's testimony in which she revealed she was a hooker on One Life To Live? How about Kim Zimmer as Reva declaring herself the slut of Springfield or Beverlee McKinsey's Alexandra and her lethal evisceration of Roger at the country club on Guiding Light? Almost everyone involved in the aftermath of BJ's death on General Hospital was awesome. There was Mary Fickett's brilliance in the aftermath of Ruth's rape by Ray Gardner on All My Children. And who could forget Douglass Watson's titanic performance when Iris (Carmen Duncan) revealed to Mac she was behind the attempted takeover of Cory Publishing on Another World? There are untold dozens of scenes, including quite a few in recent years that have been mesmerizing in their own right.
For my money, one of the most electric performances on daytime drama for all time was rendered by Academy Award winner Kim Hunter in her final episode on The Edge of Night as faded film star Nola Madison. For your consideration, I have posted the meatiest scene — the episode's second act, featuring the confrontation between Nola and rival Margo — at the top of this entry, but the two brilliant scenes that follow are at the end of this entry with some additional background after the jump. READ MORE
By J Bernard Jones on December 29, 2008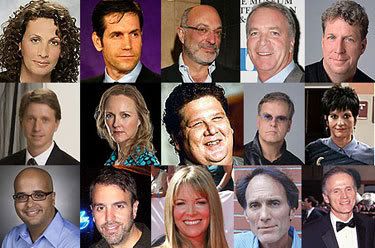 I warn you now, what follows is not strictly a bit of soap opera nostalgia. Though cloaked in fond remembrance, there are deeper issues at play here, if you will bear with me...
My late mother loved "her stories." One might say she was a one network kinda woman, too. When I came along into my parents' lives, her soap schedule was more or less as rock solid as the dawning of the sun: Love is a Many Splendored Thing, As the World Turns, Love of Life, Search for Tomorrow, The Guiding Light and The Secret Storm.
I vaguely recall a few of these shows as I was all of about 5 or 6 years old at the time, but they began to imprint themselves on my mind because by some strange coincidence or another I was always catching some memorable scenes or events that would be the equivalent to sweeps stunts today. READ MORE
By J Bernard Jones on December 07, 2008
Here lies the final resting place of the Great American Soap Opera
A good and constant companion to millions,
The genre lost its way toward its Final Fade to Black.
Neglect and misconception caused the genre's downfall,
But their collective memory shall live in our hearts. Forever.
Daytime O. Drama
1952 (or 1937) - 2010 (or 2015) — Depending on Who's Counting
Yes, my friends, it is time to put on your best Sunday black, sit Shiva if you are among our Jewish friends, remove all your jewelry if you are Muslim, burn those collections of Soap Opera Digest in a Shraddha ceremony for our Hindu cousins, and the rest of us heathens and infidels can cuss out Brian Frons, Barbara Bloom, Ellen Wheeler and Ken Corday in polysyllabic orgasmic fury. A flame in the wind has flickered its last, the bright promise of our date with life is forever gone. Today is no longer ours. Stick a fork in daytime soaps. They are done. I just have one tiny question:
Are soaps really dead? READ MORE
By J Bernard Jones on November 12, 2008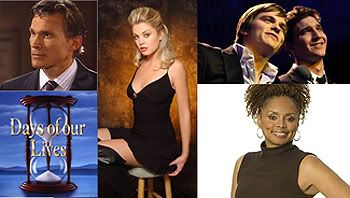 At the risk of indulging an age-old cliché or perhaps inventing a new one, real life is the soap opera that interrupts our daytime dramas.
I've been away for the last couple of weeks caring for my partner who was seriously ill for a little while (all is better now); dealing with the challenges of running a business and maintaining my livelihood in a faltering economy; consoling friends over unexpected loss in their lives and reveling in the result of a Presidential election which has left me elated and joyous in an event that I, as a Black man, never thought I would see in my lifetime. This time has been filled with hospital vigils and prayers (all answered in the affirmative), nail biting suspense, and a dash of personal intrigue. In short, the last two weeks have been a period of belief and disbelief. READ MORE