Fringe
By Luke Kerr on June 18, 2012
Fox is hitting the fall season running with the early premieres of Glee, Bones, The X Factor and freshman drama The Mob Doctor. In its announcement, the network revealed The X Factor's premiere will be split between September 12 and 13. On September 12, The X Factor will debut the first part, with a two-hour premiere. On September 13, the second half of The X Factor's premiere will provide the lead in for Glee, which makes its Thursday timeslot debut. Fox veteran Bones will return on September 17 and anchor The Mob Doctor's debut.
Fans of Fox's other shows will then have to wait until at least September 25 before any shows return or new series debut.
See the complete premiere date schedule after the jump!
By Regan Cellura on February 04, 2009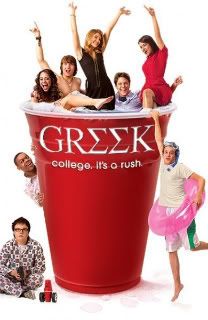 Primetime Spoiler Round-Up!
GREEK… I'm just crazy about these kids at Cyprus Rhodes. They've been picked up for a third season but their friends at Kyle XY got the AX. GREEK returns with the second half of the second season on March 30th with Max! Casey's boyfriend has ditched grad school in favor of sticking in Ohio with Casey. Will he constantly remind his girlfriend what he's given up for her? The craziest GREEK news comes from an exclusive on EW.com courtesy of Mr. Michael Ausiello. Apparently the third season will be light one cast member. Frannie, the rogue ZBZ, will not be a series regular. She's in a pretty major storyline as the season finale cliffhanger was Frannie setting up a new sorority and taking a bunch of ZBZ's with her. With Frannie leaving campus, what does that mean for Evan? Will we get a Casey-Evan reunion? What about Casey and Cappie? Will they ever get back together? SPOILERS say Casey and Cappie spend time together when Max is away. All MY Children fans, well Jesse McCartney fans, remember the heartthrob is also slated to appear this season on GREEK.
I'm adding a new show to the Round-Up. Army Wives is a great show on Lifetime from the same folks that gave us Grey's Anatomy. If you haven't seen it, check it out. They are adding two new African American cast members to the upcoming season and Roger Newcomb at We Love Soaps says one role MAY be what Real Andrews (ex-Taggart, General Hospital) auditioned for. READ MORE
By Luke Kerr on January 20, 2009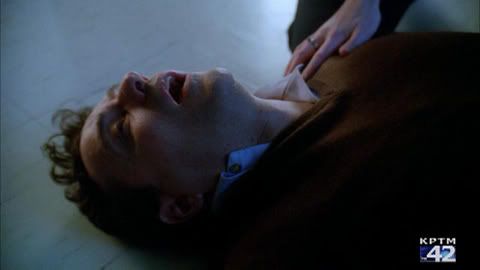 I don't know why it is that
Stephen Schnetzer's
voice has stuck with me all these years after
Another World
ended, but it has. That's why, while watching tonight's new episode of
Fringe
on FOX, I unexpectedly heard his voice and rushed to get screencaps. Schnetzer portrayed one of two scientists that die after drinking water that unknowingly contains something it that rapidly grows into a giant slug after mixing with a human's stomach fluids. I wasn't quick enough to get pictures of the bug coming out of the mouth of Schnetzer's character but I did of the other professor. Check out more pictures after the jump.
READ MORE
By Regan Cellura on December 09, 2008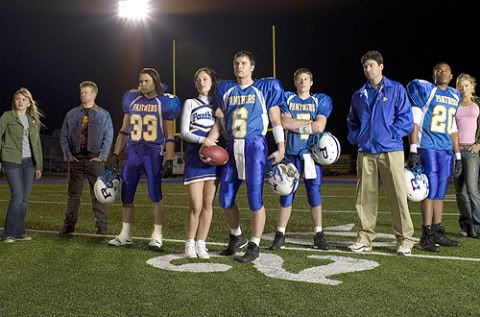 It's about damn time!
Friday Night Lights
is one of the best shows on primetime TV, yet it has never received the recognition it deserves. That all changes with the
Writer's Guild Awards Nominations
, as my beloved FNL is nominated for Dramatic Series.
Friday Night Lights returns for a third season on NBC in 2009 after it's run on DirecTV wraps up. Translation: You have plenty of time to watch Seasons One and Two on DVD before the Season Three premiere. Add it to your Christmas list. So many think it's just some football show and I assure you, it's so much more than that. Not to mention the incredible acting by the entire cast and amazing storytelling.
Lost, Dexter, Mad Men and The Wire were also nominatedin the Dramatic Series category. FOX's Fringe picked up nods for New Series and Long Form for the pilot episode.
FNL returns to NBC on Friday, January 16, 2009 at 9 p.m.

By Sean on December 09, 2008
Fringe
fan site
Fringe Television.com
has posted a video with all of the apperances of the Observer. This is something of a "Where's Waldo" on this show as this mysterious person keeps showing up in every episode.
What does he mean? What is he observing? We don't know yet but don't get left behind.
By Regan Cellura on October 22, 2008
Here we go again with the Primetime Spoiler Round-up. Remember to comment away with questions and requests for your favorite Primetime show to get a little Spoiler love.
Grey's Anatomy: There were a few of you asking about the new doctor. When will he be back? Dr. Major McHottie SHOULD be making a brief appearance this week and then next week Major McHottie checks in to Seattle Grace. Melissa George is also checking in as the new bisexual intern. Look for her mid-November. Sad Stuff... they are casting a young boy around 10-years-old who in an upcoming episode is knocking on death's door. This character COULD be around for a few episodes while the story plays out. Counseling session? Not Meredith, although I do love her scenes with the therapist. But this time it's Callie getting the counseling and her therapist is Dr. Sloane so we all know what that means... Callie is getting a little McSteamy lesson on how to treat a woman in bed. Hopefully they've given that little treat some much deserved screentime. McSteamy needs a good storyline STAT! Oh and I must say while I was not a fan of the flood, last week's episode was great! READ MORE