Greenville General
By Jamey Giddens on April 30, 2009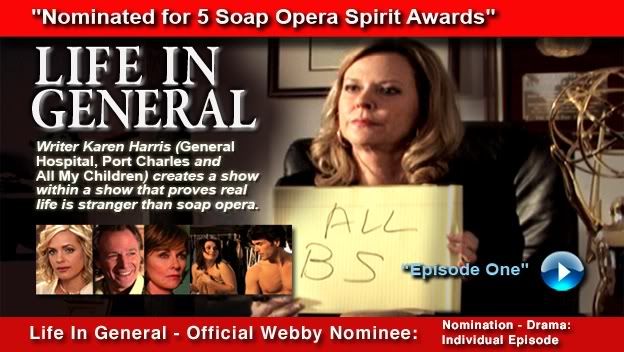 For those of you who have been asking when new episodes of
Strike TV
's drama series
Life in General
and its soap-within-a-soap
Greenville General
will be premiering, here's how you can help creator
Karen Harris
(
General Hospital
,
General Hospital: Night Shift
) produce more episodes, vote for
Life in General w/Greenville General
to win the People's Voice Webby Award for Best Drama Individual Episode.
Winning what is pretty much considered the Emmy Award for online content will help garner major buzz for the series. Buzz leads to sponsors. Sponsors leads to money. Money leads to more episodes. So if you want to see your fave soap stars like Days of Our Lives' Arianne Zucker, General Hospital's John Ingle and One Life to Live's Scott Clifton come back for additional eppys, go get your vote on! Remember to be persistent if you have trouble getting on. You have until midnight. Help support online soaps! The revolution will be webivised!
By Jamey Giddens on April 29, 2009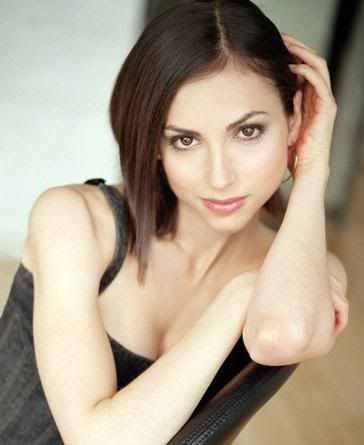 Okay, all you Soap 2.0 fans, if you are serious about wanting to see the talented writers, producers and actors who give it their all to provide us good, soapy drama year in and year-out see their projects thrive on the web, here's your chance. Tomorrow, April 30, is the last day to vote for the 2009 Webby Awards People's Voice selections.
Some of our fav-or-ite soapers are up for Webbys this year, including All My Children's Eden Riegel for Best Individual Performance, Imaginary Bitches; General Hospital and General Hospital: Night Shift's Karen Harris' web soap Life in General w/Greenville General for Best Drama Indvidual Episode and Luke 11:17, the web drama starring Riegel's AMC costar Chrishell Stause, which is also up for Best Drama Indvidual Episode. Vote for your faves here!
By Luke Kerr on December 16, 2008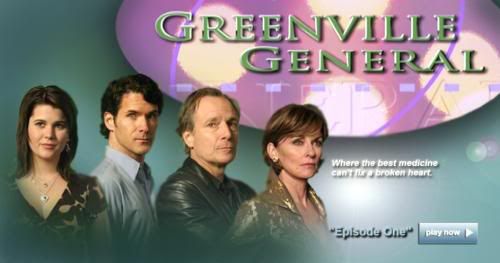 Strike TV, the home of
Karen Harris's
Life in General and
Greenville General,
is going mainstream.
USA Today
has a profile feature article on Strike TV and how it was born out of the Writers Strike. Check it out.