Grey's Anatomy
By Regan Cellura on June 17, 2009
Michael Ausiello has a pair
of
Grey's Anatomy
scoop!
TR Knight
is officially out as Dr. George O'Malley and
Jessica Capshaw
is a series regular as Dr. Arizona Robbins. Knight may even have another gig already lined up.
Fall's still months away, but one of last season's bigger Grey's Anatomy cliffhangers has already been resolved: Sources confirm to me exclusively that T.R. Knight's wish to be released from his contract has been granted. The official decision, I'm told, came down in the past few days, just as many of his castmates began receiving their formal pickup letters from ABC.

Fans of Grey's know that there has been plenty of speculation over TR Knight's status with the show when the news hit the net that he wanted out of his contract three years premature. As for Capshaw, it looks like Callie's (Sara Ramirez) love interest and love life are still going strong with Capshaw signing on as a series regular.
By Regan Cellura on May 15, 2009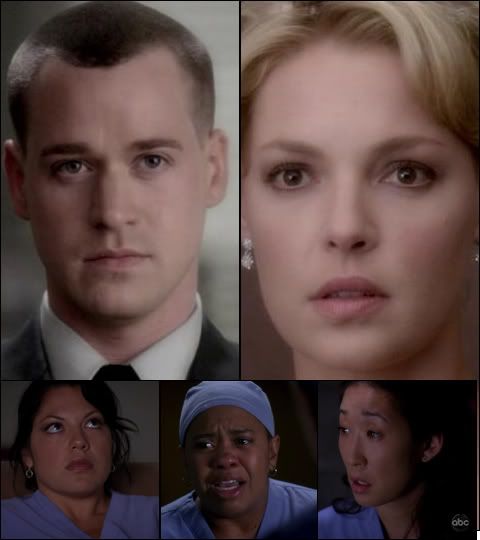 I won't spoil it for anyone who has last night's
Grey's Anatomy
finale still sitting in their DVR but for those of you who have seen it, whatcha think? If you haven't had the chance to sit through the 2-hour season ender, I highly suggest grabbing a box of tissues and watching it as soon as possible. I loved it and what a cliffhanger!
By Luke Kerr on May 07, 2009
SPOILER WARNING:
If you live on the west coast or have the episode on your DVR continue reading at your own risk.
READ MORE
By Luke Kerr on May 07, 2009
It seems like just yesterday that a little show called
Grey's Anatomy
debuted as a mid-season replacement for
Boston Legal,
after
Desperate Housewives
. Remember those days?
A little over four years later so much has happened at Seattle Grace. Grey's Anatomy aired after the Super Bowl. Derek and Meredith are on the verge of finally tying the knot and ending their never ending breakups and reunions. Isaiah Washington is gone. Kate Walsh's Addison swept into town, but now appears on her own spinoff Private Practice. Shonda Rhimes upped the hunk factor by having McSteamy join McDreamy as part of the cast. The character of Cristina - portrayed by one of my all time favorite actresses Sandra Oh - is in love with McRambo. Katherine Heigl's Izzie gave us one of the show's most memorable scenes as she mourned Denny's death crumpled (see picture after the jump). Callie and George went from being a sweet couple in love to a divorce and Callie liking "Hello Kitty." Meredith's younger sister Lexie popped up. Chandra Wilson's Miranda Bailey continues to be the heart and soul of the show. READ MORE
By Regan Cellura on May 06, 2009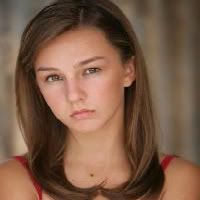 Say hello to the new Kristina Davis-Corinthos. According to
TV Guide
,
Lexi Ainsworth
nabbed the role of Alexis Davis and Sonny Corinthos' daughter on the same day she passed her drivers test. The 16-year-old has appeared on
iCarly
and
Gilmore Girls
.
There are also reports that Morgan's new face belongs to Aaron Refvem with he and Kristina both making their entrance this June. Refvem's resume includes Grey's Anatomy and Two and a Half Men.
By Mike Jubinville on March 30, 2009
During the filming of the 100th episode of Grey's Anatomy, creator
Shonda Rhimes
confirmed an airdate of May 7, according to
TVGuide.com
's
Matt Mitovich
. She also mentioned a wedding involving Meredith (
Ellen Pompeo
) and Derek (
Patrick Dempsey
).
The only thing I'll tell you about the 100th [episode] is that it takes place on Meredith and Derek's wedding day, Rhimes told the Associated Press at the show's celebration.

That's big, Rhimes underscored, and that's all I'm going to say.
For all you Grey's fans out there, what do you make of this? Will they take the long walk or not?