Heroes
By Luke Kerr on March 11, 2009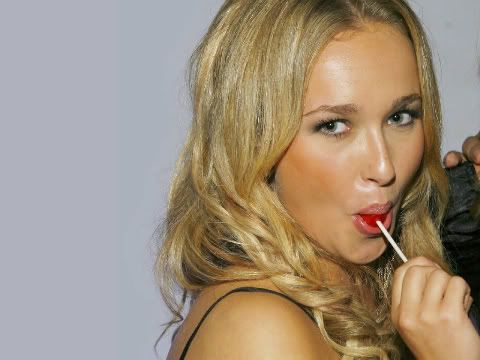 Forbes
magazine has named
Hayden Panettiere
one of "
Hollywood's Most Valuable Young Stars
." The former
Guiding Light
star ranked No. 5 on the list, which is determined by
Forbes'
Star Currency survey.
1. Daniel Radcliffe
2. Miley Cyrus
3. Dakota Fanning
4. Abigail Breslin
5. Hayden Panettiere
6. Emma Watson
7. Freddie Highmore
8. Keke Palmer
9. Emma Roberts
10. Anton Yelchin
By Jillian Bowe on March 09, 2009
Seems like
Heroes
and former
Guiding Light
(ex-Lizzie) star,
Hayden Panettiere
has gotten over her recent break up with co-star
Milo Ventimiglia
by spending time with
Days of Our Lives
cutie
Darin Brooks
(Max). The two were spotted at LAX today. Now some may say its a coincidence, but do the math folks. Panettiere attended a benefit for the Rehabilitation Hospital of the Pacific Foundation Honolulu. Brooks is from Hawaii— Honolulu to be exact...
By Luke Kerr on February 17, 2009
Us Magazine is reporting that Heroes' Hayden Panettiere (ex-Lizzie, Guiding Light) and Milo Ventimiglia have broken up. Apparently the parting of ways came because of a "lifestyle conflict."
"It was a lifestyle conflict… (She) is young. She likes to go out in the Hollywood scene and that's not his style. (Ventimiglia) has been concentrating on work, on his production company," an Us Magazine insider has revealed.
Let's hope the Hollywood scene doesn't entice Hayden to much. She's a good actress, but I'd hate to see her end up like Lindsay Lohan or Mischa Barton.
At 19, Hayden is 12 years younger than the 31-year old Milo.
By Luke Kerr on February 12, 2009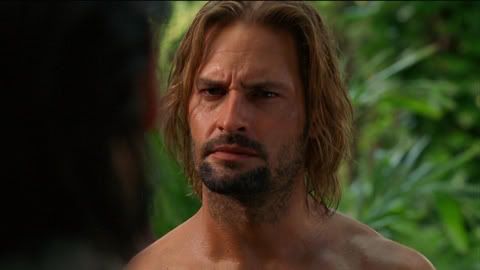 Nielsen just released their first ever individual online program ranking and it appears ABC and NBC are currently dominating the list. While ABC's
Lost
edged out
Saturday Night Live
by 314,000 unique views for the number one spot while two of its other shows,
Grey's Anatomy
and
Desperate Housewives
, appeared in the top five. ABC dominated the list with seven of the top ten shows.
Survivor
is the only CBS to make the ranking.
Top 10 TV shows streamed in December.

No. 1: Lost ABC.com - 1,425,000
No. 2: Saturday Night Live NBC.com - 1,111,000
No. 3: Grey's Anatomy ABC.com - 879,000
No. 4: Desperate Housewives ABC.com - 723,000
No. 5: Heroes NBC.com - 685,000
No. 6: Ugly Betty ABC.com - 631,000
No. 7: Samantha Who? ABC.com - 560,000
No. 8: Scrubs ABC.com - 519,000
No. 9: Survivor CBS Television - 496,000
No. 10: True Beauty ABC.com - 462,000
By Luke Kerr on December 09, 2008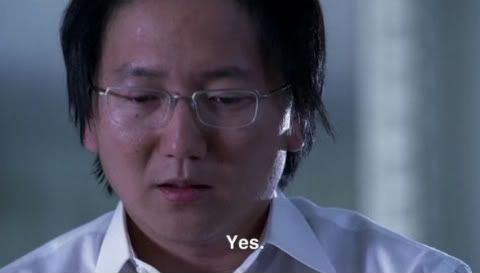 General Hospital
fans who watch
Heroes
may have recognized a famliar face on last night's "Our Fathers" episode.
Tamlyn Tomita
, who played Kate Howard's (
Megan Ward
) rival Giselle, appeared as the mother of Hiro Nakamura (
Masi Oka
) and played a pivotal part in the show's mythology. Check out more pictures after the jump.
READ MORE
By J Bernard Jones on December 09, 2008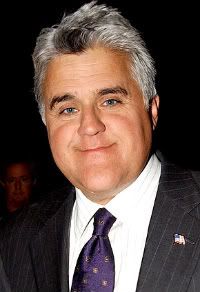 Daytime Confidential's Sean posted this news before I could do so, but I was so flabbergasted by this new bit of Bizarro-World business that I had to post a follow-up.
Hot on the heels of the news of NBC Universal president Jeff Zucker's revelation that the network is considering reducing its broadcast schedule by hours per week or reducing days comes the eyebrow raising news via The New York Times and other outlets that Jay Leno is staying with the network after Conan O'Brien takes over The Tonight Show in 2009.
As Sean pointed out, Leno's new show — which will look almost exactly like The Tonight Show — will air every week night at 10PM starting next fall. Seriously.
In order to figure out how this might impact Days of Our Lives, a bit of an examination of how NBC's potential prime time schedule might be affected by this move could point us in a clearer direction of its intentions toward the soap. In all honesty, the following is speculation but it is based on what Zucker himself said about these issues just yesterday. READ MORE