Imaginary Bitches
By Daytime Confidential on June 06, 2008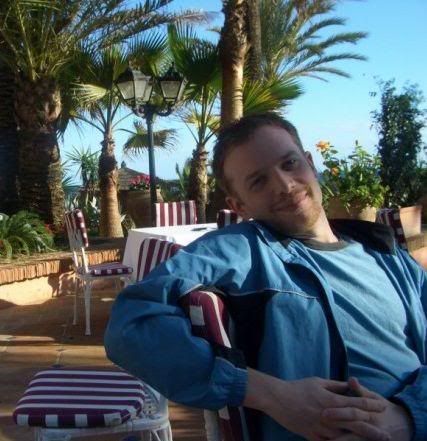 On today's show Luke and Jamey visit with Tom Casiello, veteran soap scribe turned blogger, about his career in the daytime industry. (Visit: Tom's Myspace Profile to read his blog) He tells of what it was like to work on Another World during its final years on air.
Casiello reminisces about his time on As the World Turns and what it was like to be apart of the show's rejuvenation under Hogan Sheffer and the advice Sheffer gave him when he began working at One Life to Live. He shares a story about a recent encounter with As the World Turns' Ellen Dolan and how the As the World Turns cast and crew were really like a family.
We discuss his time at Days of Our Lives and whether or not the "Big Four" were actually backburnered. He talks about writing John Black's funeral and answers the question of whether or not he'd return to the show he's watched since childhood, given the opportunity. READ MORE
By Jamey Giddens on May 30, 2008

I just got back from seeing my favorite TV funny ladies brought to the big screen in Sex and the City. What better way to finish off such a deliciously funny evening than by adding a scoop of Andrew Miller and Eden Riegel's slap crazy Imaginary Bitches to my plate? Tonight Y&R's Greg Rikaart guest stars as a kindred spirit to the quirky Eden. Things are going good until, well...just wait and see!
By Jamey Giddens on May 24, 2008
I didn't think it was possible for me to find the show more enjoyable than I already do, then I saw tonight's episode "Sexy Single Chicks" which introduced a no-so-imaginary bitch in the form of
Nip/Tuck
's Jessalyn Gilsig. Gilsig's bitchtastic Gina was one of my favorite parts
Nip/Tuck
's early seasons so it was quite the treat to see her up to very Gina-esque tricks on IB. And I don't know which of Andrew Miller's lines were more quotable.
My fave paraphrased:
Jessalyn to Eden: We're like the Black Panthers, now let's go screw some white men.
Check out the episode out right here. And if you haven't already, you have to subscribe to this amazing show!
By Jamey Giddens on May 23, 2008
We're only an hour away from the premiere of a brand new episode of the smash You Tube dramedy Imaginary Bitches. Starring All My Children alum Eden Riegel and written by her hubby Andrew Miller, IB is the best comedy airing in new episodes right now. For those of you on My Space, the official Imaginary Bitches profile was recently hacked, and Eden's viral manager has asked us to tell all our readers to re-add their new profile. To tide you over until tonight's eppy is uploaded, here's last week's hilarious show.
By Luke Kerr on May 17, 2008


Eden Reigel's Imaginary Bitches is back with another episode, "Girls Girls Girls." Turn's out it's time for a real life friend to meet the imaginary bitches. Be sure to check it out!
By Jamey Giddens on May 16, 2008
I don't know about you guys, but I can't wait for tonight's installment of Eden Riegel (ex-Bianca, All My Children) and Andrew Miller's hit web sitcom Imaginary Bitches. Last week's episode was off the chain and I have no doubt Eden and Co. will deliver the funny again tonight at 10 pm central/11EST. ABC should really snap this show up as a full 30 minute sitcom companion to the Christina Applegate vehicle Samantha Who? If you're worried about missing the show because you're going to be out shaking your tail feather tonight, no problem, you can always subscribe to the show and watch it any time!