Luke 11:17
By Jamey Giddens on April 29, 2009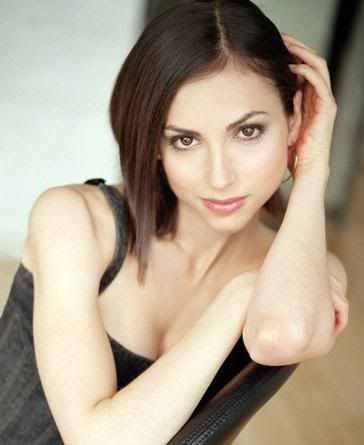 Okay, all you Soap 2.0 fans, if you are serious about wanting to see the talented writers, producers and actors who give it their all to provide us good, soapy drama year in and year-out see their projects thrive on the web, here's your chance. Tomorrow, April 30, is the last day to vote for the 2009 Webby Awards People's Voice selections.
Some of our fav-or-ite soapers are up for Webbys this year, including All My Children's Eden Riegel for Best Individual Performance, Imaginary Bitches; General Hospital and General Hospital: Night Shift's Karen Harris' web soap Life in General w/Greenville General for Best Drama Indvidual Episode and Luke 11:17, the web drama starring Riegel's AMC costar Chrishell Stause, which is also up for Best Drama Indvidual Episode. Vote for your faves here!
By Luke Kerr on August 12, 2008
Once again All My Children's Chrishell Stause is keeping herself busy with other projects as the TPTB waste away her character in Pine Valley. Check out this screencap and clip from the new the new web series she appears in Luke 11:17.
Luke 11:17 Trailer from Jeremy Weiss on Vimeo
Thanks to tgable07 for the tip!