Melrose Place
By Darren Lomas on March 05, 2009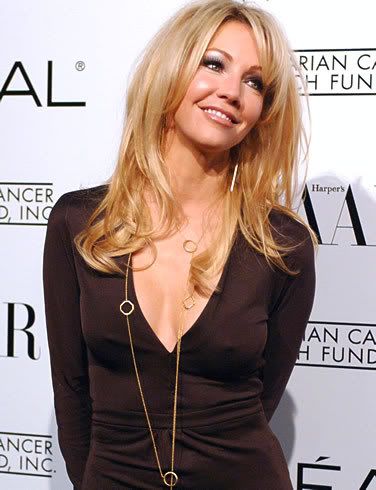 Michael Ausiello
at
Entertainment Weekly
is reporting that
Heather Locklear
is as good as confirmed for the upcoming
Melrose Place
remake. And, let's face it, what would Melrose be without Amanda Woodward?
On a related note, Jack Wagner's contract with The Bold and the Beautiful is said to be up for renewal in April, and though he is widely thought to be signing to B&B again, there's always the possibility that he'll jump ship and join real life partner Heather on Melrose. His character, Dr. Peter Burns, ended up marrying Amanda Woodward, so it would make sense.
By Regan Cellura on February 09, 2009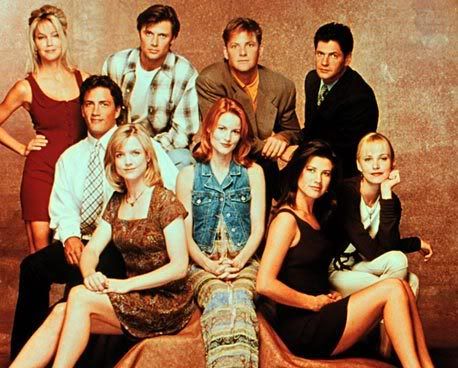 Our boy Jamey has been
talking about
the
Melrose Place
re-make for a few weeks now.
Michael Ausiello
has the
exclusive
first look at the breakdown of the new characters hitting The CW.
Here's a peek:
The new Jake and Amanda are... David Patterson and Ella Flynn. He's Melrose royalty, the now-grown son of the original Jake, with the taut abs and thick black book to prove it. She's his omnisexual sometime lover, a PR whiz whose tongue is as sharp as her stilettos.

The new Billy and Allison are... Jonah Miller and Riley Richmond. He's a Kevin Smith wannabe whose obsession with his movies is unlikely to give him a happy ending with his sickly-sweet schoolteacher fiancee -- especially when she takes a shine to the glamorous life he loathes.
Be sure to check out the rest of Ausiello's exclusive. Will the "Jane" character have a little more Syndey in her?
By Jamey Giddens on January 28, 2009
While I've managed to cut The CW's
90210
update a bit of slack, I will be all up on them like stank on a
Dena Higley
script if their planned
Melrose Place
reboot isn't all that and bottle of Kimberly Shaw's happy pills. I loved the original
Beverly Hills, 90210
, but it's far soapier spinoff was my SHIZ NIT! I never missed a single episode, not one, even when
Rena Sofer
was on.
Amanda (Heather Locklear), Billy and Alison (Andrew Shue and Courtney Thorne-Smith), Sydney (Laura Leighton), Jo (Daphne Zuniga), Jake (Grant Show) Jane (Josie Bisset), Michael (Thomas Calabro), Matt (Doug Savant), Peter (Jack Wagner) and of course that crazy Kimberly (Marcia Cross) will always hold a special place in my pop culture congested heart, so The CW better come correct! READ MORE
By Luke Kerr on January 28, 2009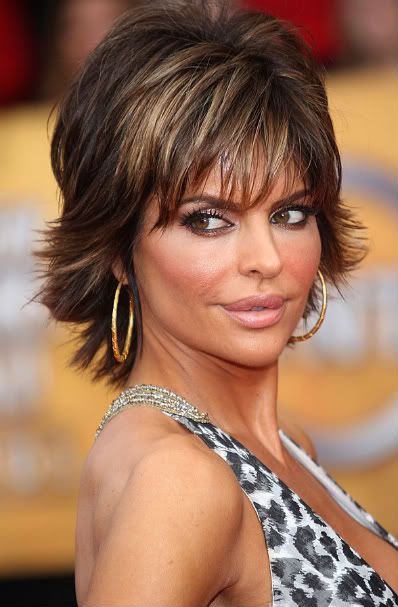 Lisa Rinna wants on the new Melrose Place bad, but she doesn't expect to be the show's first priority, according to E Online's Marc Malkin.
"I'm way down on the totem pole," Rinna acknowledged. "You know, this one doesn't want to do it, that one doesn't want to do it, so I'm just hoping that they get down far enough to me, where they're finally like, 'Oh, just call Lisa...Just hire her, for God's sake! Stop her begging!' "
I know that she may not be at the top of the list, but if you watched her on Veronica Mars I'd say she'd fit in right nicely as one of the new teen set's mother.
By Jamey Giddens on January 27, 2009
Say it ain't so! Word on the street is Donna Martin's marriage to Kelly Taylor's stepbrother David Silver will be on the skids when Tori Spelling reprises her signature role as primetime's latest bloomer on 90210. E! Online's Kristin says:

I'm hearing Donna (Tori Spelling) comes back to Bev Hills and reveals she's having problems with David (paging Brian Austin Green!). Seriously, have any of these women been lucky in love?! I feel for the old school 90210-ers! The upside, though, is that their careers all appear to be going well (and global). Word is, Donna is thinking about opening a clothing store in Los Angeles and she's already a huge success in Japan."

Now you mean to tell me, it took that boy what, eight years to hit that, and now they may break them up? Poor BAG didn't even get to experience Tor-Tor's new boobies (I wonder if she named them Claire and Emily Valentine?). READ MORE
By Luke Kerr on January 14, 2009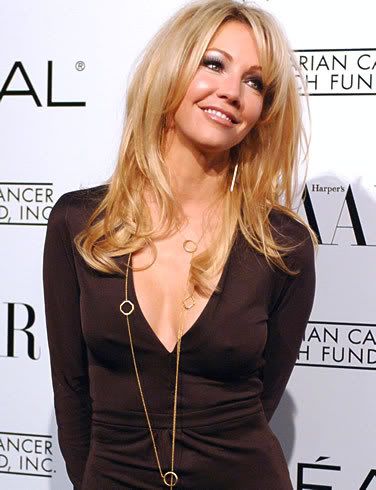 The CW's
Dawn Ostroff
took questions about the new
Melrose Place
her network is working on and responded to whether or not
Heather Locklear
might be apart of any new version of the popular show. Here are a couple of the quotes.
What about the show's tone? one reporter asked. Will it be "earnest first-season Melrose or crazy, Kimberly-blows-up-the-apartment-complex Melrose?"

"We've actually had that exact conversation," Ostroff says. "I think it's certainly not crazy [and] people being blown up in the beginning. I think initially you've got to really get invested in the characters, but I also think it can't be so dramatic and sort of sleepy that not enough is going on. Our fans really love some of that heightened drama, as they can see when they watch One Tree Hill or Gossip Girl."
"We've talked about everyone, but we haven't talked to anyone yet," she says. "... Of course Heather would be one of the people we talk about, because when you think about Melrose Place she's one of the first people you think of."
Check out the entire piece at Zap2it.