Passions
By Jamey Giddens on August 17, 2009
Check out Episode Two of
Nate Golon
(Jeff) and
Kimberly Legg
's (Kaitlyn) funny, new web series
WORKSHOP
:
The Series
.
Passions
fans will laugh-out-loud at scenes featuring
Phillip Jeanmarie
(Adam) that give a wink and a nod to his breakout role as hermaphrodite, serial killer Vincent on the now defunct NBC/DirecTV sudser.
READ MORE
By Jamey Giddens on July 29, 2009
For a little over a year and a half, character actor Phillip Jeanmarie terrorized the denizens of the fictional cove of Harmony on the now defunct NBC (and later DirecTV) supernatural sudser Passions. Jeanmarie brought to life the role of Vincent Clarkson, a tabloid reporter who soon found himself in a down low affair with one of the soap's most popular—and previously hetero—heartthrobs, Chad Harris (Charles Divins). The storyline broke new ground as Passions proved to be the first soap opera to show two men in bed together, only Vincent wasn't all man. He/she was a hermaphrodite, who occasionally went by the name Valerie (One Life to Live's Daphnee Duplaix) and a serial killer and a rapist... and the seemingly omnipotent, omnipresent force known as "The Blackmailer", whose reign of terror dominated the last few years of the series' storylines.

Today, Jeanmarie is sad the soap he once called home and likens to "being paid to go to acting school" is no longer on the air, but he's channeling his experiences into his new role as Adam, a struggling actor trying to make it from gig to gig in

Workshop The Series, a new web comedy created by Nate Golon and Kimberly Legg, who also star. I caught up with Jeanmarie to talk about his new show, premiering August 10, and of course to reminisce about the wackiness that was Passions.
Daytime Confidential: How did your role in Workshop The Series come about?
Phillip Jeanmarie: It's funny how it all came together. I actually met Nate at a workshop. We were outside talking and I told him I was on Passions. It turned out he had been on the show too, so we started talking and he brought up a list of the different things they had me do on the show. [Laughs] So we kept talking about an actor's journey, what we sometimes do for work, and he came up with the idea of doing a show about it from a comedic perspective. Hopefully people will like it! READ MORE
By Jillian Bowe on July 22, 2009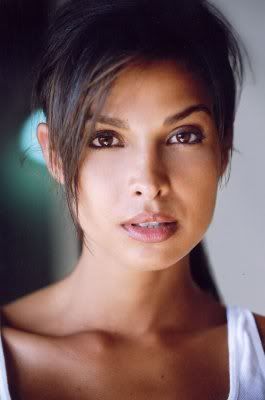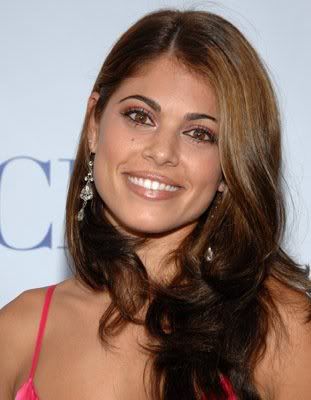 Soap Opera Digest
is reporting
Days of Our Lives
star
Felisha Terrell
(Arianna) has been let go.
Lindsay Hartley
(ex-Theresa;
Passions
) will take over as Rafe's (
Galen Gering
) sister. The casting change has Hartley once again playing sister to Gering and will reunite the actress with former
Passions
leading man
Eric Martsolf
(Brady 2.0; ex-Ethan).
Will lightening strike twice? Stay tuned!
By Luke Kerr on July 22, 2009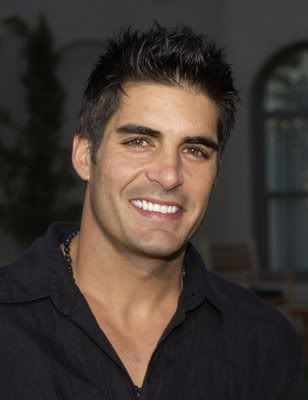 In an interview with
TV Guide Canada
Days of Our Lives
star
Galen Gering
talks about his role as Rafe opposite of
Alison Sweeney
and his time on
Passions
.
TVG: DAYS took their time introducing Rafe to the rest of the canvas, which I think was a smart decision. At first, it didn't look like they knew what they were going to do with Rafe. Did you offer any input?

GG: I didn't want Rafe to be this one-note FBI guy. I wanted him to be quirky. I didn't offer a lot of input because we move so quickly on the show. That said, there is a lot of room for improv because scenes change at the very last minute, so we can add things to the script when it warrants it. This role has been a great marriage of acting and writing. I also think Gary knew what my strengths were as an actor. He'll often say, 'I like what you did in rehearsal, so do that.' Gary also likes the tone I'm bringing to the role. Gary is on the floor a lot, so it's been great to have a producer who used to be a director right there with you on the set. He gives our company of actors a lot of feedback. Sometimes soap directors are creatively handcuffed, but since Gary is our boss and our director, we don't have to wait for a [middle man] to approve certain ideas.
By Luke Kerr on June 09, 2009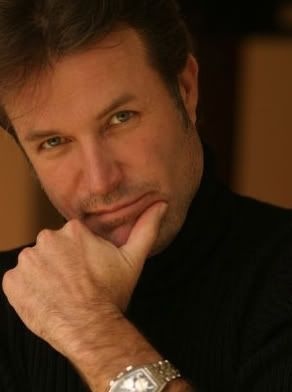 Former
Passions
star
Michael Woods
is coming to
As The World Turns,
according to
Lynn Herring
in an interview with
TV Guide Magazine
. Reportedly he has a connection to Herring's character Audrey, the mother of Henry Coleman.
So start flirting with all the male characters, baby! That's one way to get some longevity. Steal somebody's man!

They're bringing in Michael Woods [Passions] as someone attached to Audrey, a guy named Jay who wants money from her. I think maybe she got dough from killing off some husbands. She's a survivor. And it's really not clear what she wants from Henry. She just suddenly shows up in Oakdale.
By Luke Kerr on May 14, 2009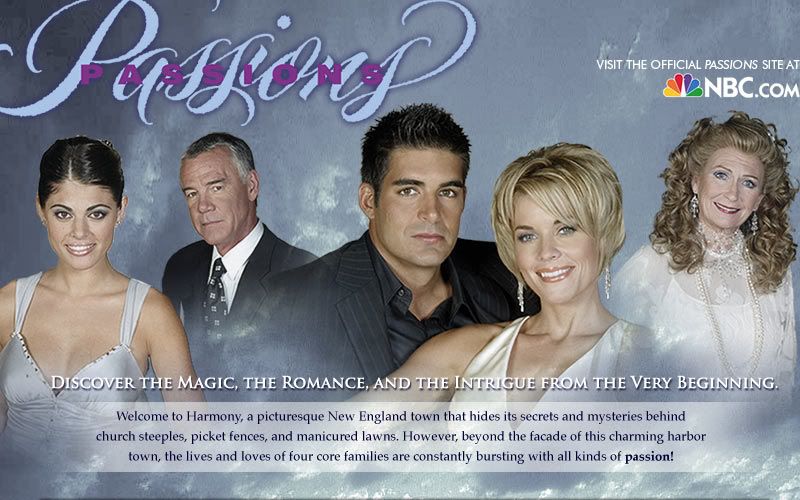 Normally a category like "Outstanding Achievement in Hairstyling" isn't a category that gets much notice. This year the category boasts the sole
36th Annual Daytime Emmy nomination
for
Passions.
You can read into this what you want, but I call it irony. Here's one last toast to
Passions
.
OUTSTANDING ACHIEVEMENT IN HAIRSTYLING
The Bold and the Beautiful
General Hospital
Passions