Popular
By Luke Kerr on November 26, 2008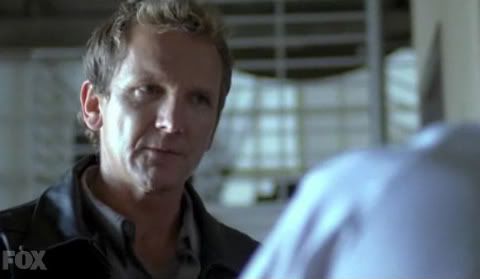 The mystery of where Jerry Jacks (
Sebastian Roche
) disappeared to is solved! It turns out that after faking his death Jerry traveled to Washington D.C. to work for an evil corporation. Apparently, the job qualifications needed to get the job were being interrogate prisoners and bury them in cement. Should be right Jerry's sleeve.
From the cliffhanger of 24: Redemption it would appear that Roche may also appear in the upcoming season of 24.
Oh it is looks as if Mary Cherry and Wentworth Miller aren't the only Popular alum working in primetime these days, Carly Pope is romantically connected to the new president's son. Check out more pics after the jump. READ MORE
By Luke Kerr on November 20, 2008
Remember that little TV network call The WB? I do. It was a great channel, and you have no idea how upset I was when it merged with UPN to become The CW. Can you say
Everwood
cancellation anyone?
Well, needless to say, one of the side effects of my The WB addiction back in the day is that whenever Leslie Grossman appears on a TV show like Nip/Tuck or tonight's Grey's Anatomy I go "there's Mary Cherry!" How could you forget a name like Mary Cherry afterall? Needless to say Grossman's story on Grey's came right the Popular playbook, she needed a "poop transplant."