Private Practice
By Jamey Giddens on February 23, 2012
The Mouse House may be doing everything possible to tank their last daytime soap,
General Hospital
, in order to finally be out of the scripted TV business before primetime hours, but the same channel is aggressively developing numerous primetime sudsers. What gives?
By Jillian Bowe on January 24, 2012
The Bold and the Beautiful's Ashley Jones is keeping busy in the new year. According to CBS Soaps In Depth, Jones has landed a guest arc on ABC's Private Practice. So far her role hasn't been revealed, but Jones will start filming soon. Meanwhile, fans missing the actress on-screen can see her return to B&B on Feb. 28 and 29.
By Jillian Bowe on April 19, 2011
Deadline
is reporting former
All My Children
actress
Leven Rambin
has been cast in the highly-anticipated movie adaptation of
The Hunger Games
. Rambin will play Glimmer, District 1's fighter who goes up against Districk 12's Katniss Everdeen (
Jennifer Lawrence
).
By Regan Cellura on February 19, 2009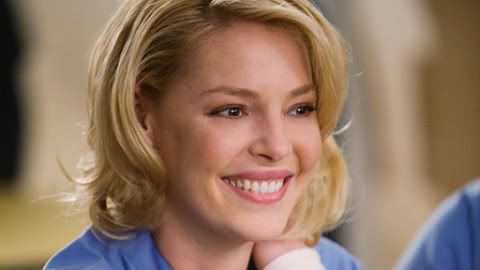 Primetime Spoiler Round-Up

So many shows are in repeats (remember that digital conversion was set to be happening right about now) that I didn't have much to scoop on. Let's see what's out there in the land of Primetime
.

Grey's Anatomy…
McSteamy and McDreamy in a McScuffle? Apparently these two beat the hell outta one another. Is it over Little Grey? What's up with Izzie and her clean bill of health? Well it's not so clean after all. I mentioned a few weeks back that it looks like those interns messed up the blood sample and Izzie is indeed sick. Will the third time be a charm for Callie?
The cross-over event concludes tonight but that doesn't mean there isn't some separate Private Practice scoop. Sheldon and Violet lead a couples counseling group together. Looks like the therapists become the patients. Who's the daddy? I'm not sure but Lord help me if it's Sheldon. His character bores me to tears.
I'm a huge fan of BONES but I'm not so sure I'm ready for a Brennan – Booth hook-up. RUMOR has it the pair will hit the sheets before the season ends. First though, something's up in the lab and the main characters are all suspects. READ MORE
By Luke Kerr on February 13, 2009
During last night's
Grey's Anatomy
and
Private Practice
crossover spectacular ABC ran a PSA featuring
General Hospital's
Laura Wright
encouraging people to volunteer. It isn't a
General Hospital
promo in primetime, but it was nice to see Wright in a PSA for the network.
By Regan Cellura on February 04, 2009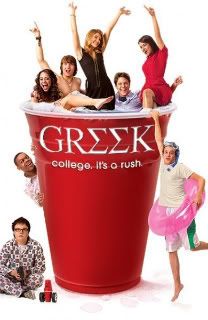 Primetime Spoiler Round-Up!
GREEK… I'm just crazy about these kids at Cyprus Rhodes. They've been picked up for a third season but their friends at Kyle XY got the AX. GREEK returns with the second half of the second season on March 30th with Max! Casey's boyfriend has ditched grad school in favor of sticking in Ohio with Casey. Will he constantly remind his girlfriend what he's given up for her? The craziest GREEK news comes from an exclusive on EW.com courtesy of Mr. Michael Ausiello. Apparently the third season will be light one cast member. Frannie, the rogue ZBZ, will not be a series regular. She's in a pretty major storyline as the season finale cliffhanger was Frannie setting up a new sorority and taking a bunch of ZBZ's with her. With Frannie leaving campus, what does that mean for Evan? Will we get a Casey-Evan reunion? What about Casey and Cappie? Will they ever get back together? SPOILERS say Casey and Cappie spend time together when Max is away. All MY Children fans, well Jesse McCartney fans, remember the heartthrob is also slated to appear this season on GREEK.
I'm adding a new show to the Round-Up. Army Wives is a great show on Lifetime from the same folks that gave us Grey's Anatomy. If you haven't seen it, check it out. They are adding two new African American cast members to the upcoming season and Roger Newcomb at We Love Soaps says one role MAY be what Real Andrews (ex-Taggart, General Hospital) auditioned for. READ MORE