Psych
By Jillian Bowe on October 20, 2011
Seems like Van Hansis isn't slowing down these days. CBS Soaps In Depth is reporting the As The World Turns alum will guest star on Psych. Hansis will play the brother of Marlowe (Kristy Swanson), who Shawn (James Roday) and Gus (Dule Hill) suspect is a murderer. Corey Feldman will also guest star in the episode. Hansis' ep is slated for Oct. 26.
Psych airs Weds at 10 pm EST on USA.
By Luke Kerr on October 09, 2008
By Luke Kerr on June 11, 2008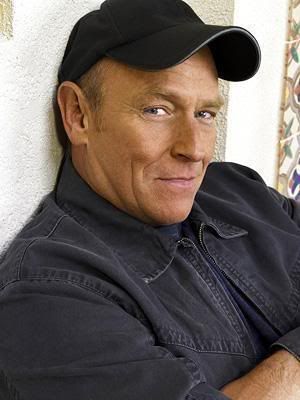 Are you ready for a family feud? The new season of Celebrity Family Feud will be featuring several daytime alums and their families.
Episode One: Christopher Knight (Another World and The Brady Bunch) and Adrianne Curry (America's Next Top Model) along with their family will be facing off against the Teutul family of American Chopper fame.
During the second half of episode one Corbin Bernsen and his family (General Hospital, Psych and L.A. Law) will be facing off against Margaret Cho and her family.
Side Note: I wonder if Jeanne Cooper will be joining the Bernsen clan?
Episode Two: During the second half of episode two Vivica A. Fox and family (Young & Restless and Generations) will be facing off against Mo'Nique and family.
Episode Six: Anyone still interested in the lives of Kathie Lee Gifford's family will want to tune into episode six when they face off against Duane "Dog" Chapman and family (Dog the Bounty Hunter)
For the full lineup visit EW.com.

Thanks to LondonMami for the tip!
By Jamey Giddens on April 24, 2008
It looks like Bobbie Spencer's old baby daddy from General Hospital, Corbin Bernsen (ex-Durant) is about to take a wife, make that an ex-wife on his hit USA Network series Psych. TV Guide's Michael Ausiello is reporting that Moonlighting vet Cybil Shepherd is joining the quirky series as the mother of James Roday's Shawn. The character is described as a private-practice psychologist and free spirit who returns to town after several years abroad. Shepherd most recently mixed it up on the Sapphic Showtime drama The L Word which also stars one of Bernsens's GH alums, Alicia Leigh Willis, in a recurring role. Of course Bersen's an old pro at dealing with brassy blondes. His mother is none other than Katherine Chancellor herself, Jeanne Cooper (Young and the Restless).