Saved by the Bell
By Jillian Bowe on August 05, 2013
Just what will the gang at Bayside High have to say about this one?
Antonio Sabato Jr.
is gearing up to spoof 90's teen-com
Saved By The Bell
next season on
Castle
, reports
TV Guide.com
.
READ MORE
By Luke Kerr on October 03, 2012
Former Days of Our Lives, The Bold and The Beautiful and Saved by the Bell star Lark Voorhies has been diagnosed with bipolar disorder, her mother Tricia tells People.
"There are things that have traumatized her," says Tricia, 64, who shares a home with her daughter in Pasadena, Calif. "I care deeply about my daughter and I want her to resume her life."
By Jillian Bowe on July 09, 2012
The Young and the Restless continues its former sitcom star casting spree. Dennis Haskins, best known for his role as principal Richard Belding on NBC's hit sitcom Saved By The Bell, has landed a guest spot on the sudser as a priest. What will the gang at Bayside high say about this? Look for Haskins' debut on July 13.
By Regan Cellura on April 29, 2009

Here's the Scoop! 04.29.09
You all know I'm dreading the LL2 reunion right? I do love Rebecca Herbst and my roomie is a huge Greg Vaughan fan so I guess there is some silver lining to the dark cloud, more airtime for Becky and Greg. It however, does not dampen my Liason love who has a scene coming up! I'm such a sucker… At least it seems the writers remember that Elizabeth works in the hospital that Jason is in and that the former loves could possibly run into one another.
Since there's Liason coming… and LL2 what should JaSam fans be looking for? RUMORS of Jason confiding in Sam although those RUMORS had that happening weeks ago and so far, nothing. Possibly next week… In other Kelly news not only was Lindsay Lohan supposedly looked at as her PeepShow replacement but now there are reports that Elizabeth Berkley (Jesse Spano, Saved By the Bell) was spotted at the PeepShow and the "showgirl" MAY be in talks to join the show. READ MORE
By Jamey Giddens on November 08, 2008
The girl whose sexy, bad girl Valerie Malone helped this fan of the original
Beverly Hills, 90210
quickly get over the loss of some chick named Brenda, is returning to TV.
Tiffani Thiessen
(Hold the mustard and the Amber.) has landed a role in the upcoming USA pilot
White Collar
playing the wife of a detective who specializes in what else, white collar crimes, according to
The Hollywood Reporter
.
The lead gumshoe in question is played by none other than Guiding Light alum Matthew Bomer (Who so should have beat out that One Life to Live dude for the Superman role). I'm sure the seven people who still watch Guiding Light will recall Bomer as the guy who helped transition Fletcher Reade's sweet, goofy son Ben into a raging, psycho killer. That was back when the show actually wrote those type of characters off. Now, Ben would likely be the lead heartthrob, getting more airtime than Kim Zimmer in oddly homoerotic scenes where Ron Raines ties him to a chair, or Ben ties Marcy Rylan to a chair. Pick your perversion. READ MORE
By Luke Kerr on September 26, 2008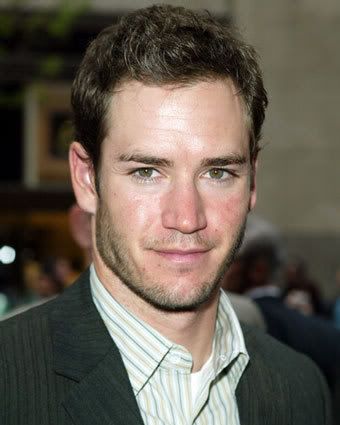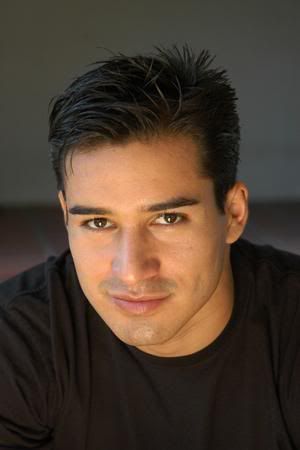 Mario Lopez
and
Mark-Paul Gosselaar
are
celebrating
the 20th anniversary of
Saved by the Bell
on today's episode of Extra!
Between the two of them, since their days as Zack Morris and A.C. Slater on Saved by the Bell, Lopez and Gosselaar have starred on a variety of shows including Nip/Tuck, The Bold and the Beautiful, Dancing with the Stars, NYPD Blue, Raising the Bar, Pacific Blue, Commander in Chief, Hyperion Bay and John from Cincinnati.
Take a trip down memory lane with Zack and Slater after the jump. READ MORE