The Game
By Jamey Giddens on April 26, 2011
As talented as she is striking, former
One Life to Live
star
Tika Sumpter
's stock is rising in Hollywood on par with U.S. gasoline prices. Sumpter, who has recurring roles on both The CW's
Gossip Girl
and BET's record-breaking
The Game,
took a little time out of her busy schedule to share her place with
Esquire
for their
Me In My Place
photo essay collection. Wouldn't it be awesome if BET did a cable soap starring Sumpter,
Debbi Morgan
,
Darnell Williams
and
Victoria Rowell
? Ah, the possibilities. Click
here
to see more!
Photo credit: Esquire
By Jillian Bowe on October 05, 2010
Former
One Life To Live
actress
Tika Sumpter
announced via
Facebook
she will have a recurring role on the resurrected sitcom
The Game!
Hey friends! Fun news!! I booked a recurring role on the show The Game! So excited, on my way to atl now to tape!
No word on when Sumpter's episode will air. A brand new season of The Game will be back on BET beginning Jan. 2011.
By Jamey Giddens on April 06, 2009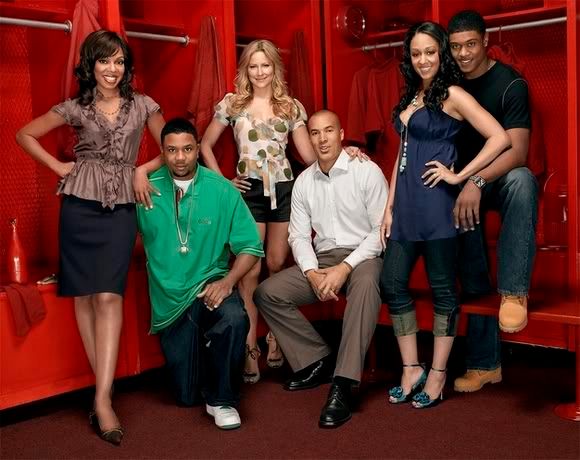 Perhaps
Mara Brock Akil
's sitcom
The Game
will survive The CW's blackout by morphing into an hour-long dramedy? According to
The Hollywood Reporter
, Akil is pitching a revamped version of the already sudsy three-year-old comedy this week. An hour-long update of
The Game
, sans laugh track, sounds hot. Besides, greenlighting this project is the very least The CW could do after unceremoniously cancelling
The Game
's long-running parent show
Girlfriends
. I am so tired of these netlets using "urban" shows to stay afloat during their early years, then booting them all to the curb as soon as they have a string of copy cat teen soaps
.
Our girl Natasha over at
theybf.com
first reported The CW planned to cancel
The Game
as well as
Chris Rock
's critically acclaimed autobiographical sitcom
Everybody Loves Chris
.
By Luke Kerr on February 02, 2009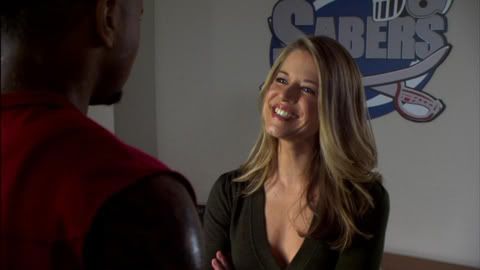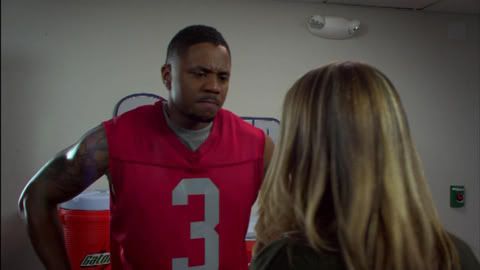 Was that
Tammy Lauren
(Maggie Sullivan,
The Young and the Restless
) on Friday's
The Game
? Friday night before the Superbowl was a slow night on TV so as I was flipping channels I spotted a familiar face on The CW's
The Game
. I'm almost positive it is Tammy Lauren, but I'm not 100 percent certain. Did anyone else watch the episode?
READ MORE