The Ghost Whisperer
By Jillian Bowe on May 31, 2012
General Hospital and The Bay hunk Ignacio Serricchio has snagged a guest role on Lifetime's hit sizzling drama The Client List. This will reunite Serricchio with his former Ghost Whisperer co-star and onscreen sibling Jennifer Love Hewitt. The series follows Riley (Hewitt), a single, Texan mother who goes to work at a massage parlor and quickly realizes the establishment offers up more than deep muscle therapy. No word on Serricchio's role, the actor is slated to appear on June 3.
The Client List airs at 10 pm EST on Lifetime
By Jamey Giddens on January 29, 2010
Is former
The Young and the Restless
star
Victoria Rowell
about to be diagnosing some ghostly murders? Rowell— who gltized up Genoa City as Drucilla Barber Winters for the better part of two decades on Y&R, in addition to starring for eight seasons on the hit, primetime series
Diagnosis Murder—
is returning to her old CBS primetime stomping grounds tonight.
The actress is guest starring on an episode of The Ghost Whisperer, opposite Jennifer Love Hewitt. Never one who likes to wait and see, I contacted the multitasking star (her first novel, Secrets of a Soap Opera Diva is on presale at Amazon.com) to get the skinny!
'It's art imitating art," Rowell teases. "Remember the fabulous actress who played Devon's social worker on The Young and the Restless? Well I'm basically playing that role on Ghost Whisperer tonight! Watch and see!"
I don't know about you guys, but I can't wait to see Rowell back on the screen tonight where she belongs! Check your local listings, but before you do that, take a look at the sneak peek below, courtesy of CBS Digital:
READ MORE
By Jillian Bowe on April 15, 2009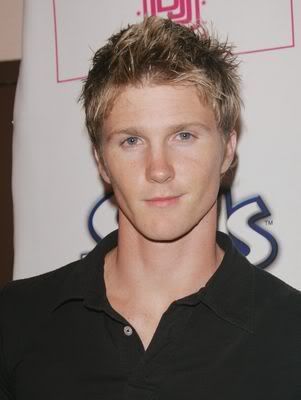 The Young and the Restless
stars are really stepping up their moonlighting game. Even though he's re-emerged at his day job,
Thad

Luckinbill
(JT) also popped up on tonight's episode of
CSI: NY
. If you missed tonight's episode, you will be able to view it on CBS's web site tomorrow.
First his on and off canvas wife Amelia Heinle (Victoria) turns up on CSI: Miami, then Luckinbill takes a stab at the spin off show and later in May, he and the wife, along with Lesli Kay (Felicia; B&B) will guest star in an episode of The Ghost Whisperer. Could CBS be farming out their actors as a way to cross promote the daytime and prime time shows? Maybe they are trying to save the industry...
By Jillian Bowe on April 13, 2009
Call me Miss Marple, because I am just cracking a few the mysteries that some DC readers have asked me about. As I was watching
CSI: Miami
, I got the shock of my life (watch and you will see why) when I saw
The Young and the Restless
star,
Amelia

Heinle
(Victoria), on tonight's episode. Don't fret if you've missed the show, you can view it on CBS's site tomorrow. Heinle will be spreading her acting abilities even further when she and her on and off screen hubby
Thad
Luckinbill
(JT), along with
The Bold and the

Beautiful's
,
Lesli Kay
(Felicia) all appear on
The Ghost Whisperer
May 1.
By J Bernard Jones on February 08, 2009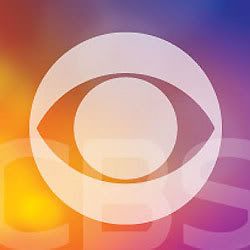 While daytime dramas might be among the hardest hit sectors in entertainment, the ripple effects continue to spread in prime time, too. Among the more high profile moves, NBC gave Jay Leno it's entire 10PM time slot block Mondays through Fridays starting this fall in an effort to save massive amounts of cash: The Tonight Show, which is expected to be the model for the "new" Leno show, costs about $2 million per week to produce compared to $35 million for a typical week's worth of prime time dramas.
Now comes news from Entertainment Weekly's Michael Ausiello that CBS is basically asking its stars to not negotiate salary increases (in effect, a salary freeze) for some of the network's top tier shows:
CBS Paramount is asking the on-air talent on the majority of its dramas to forgo their annual raises and keep their salaries flat next season. (Multiyear contracts typically have standard yearly increases built in.) The unprecedented move, part of an overall cost-cutting measure, is an effort to keep budgets down at the CSIs, NCIS, Numb3rs, and their kin, and prevent further behind-the-scenes layoffs. (CBS dramas produced by outside studios -- i.e., Ghost Whisperer, The Mentalist, and Without a Trace -- won't be affected.)
The article then immediately brings up what I like to call "The Kim Zimmer Paradigm": READ MORE