The Jay Leno Show
By Jamey Giddens on November 04, 2010
It's the guest spot that keeps on giving, at least in terms of free publicity.
James Franco
made an appearance on
The Tonight Show With Jay Leno
Wednesday night, where the quirky, renaissance man (his new performance art project
involves 70's sitcom Three's Company
) discussed how he managed to get him mom on
General Hospital
with him.
Jay Leno
also praises Franco for not being one of those "snobby actors" who disses TV. Watch the interview after the jump!
By Luke Kerr on February 08, 2010
I did a double take last night watching this ad during the Super Bowl. Leave it to Oprah to bring Jay Leno and David Letterman together in an commerical that plays on the trio's decades of rumored bad blood. Watch the Super Bowl ad after the jump.
RELATED: Another Reason to Love Betty White, Her Hilarious Snickers Super Bowl Ad READ MORE
By Luke Kerr on January 22, 2010
Ready for the low down on the late night battle between Jay Leno and Conan O'Brien? The Mighty O is headed for L.A. to interview Leno and let him tell his side of the story. According to the Huffington Post the interview will air on Thursday. Leno returns to his late-night throne on March 1.

Photos by PR Photos
By J Bernard Jones on September 06, 2009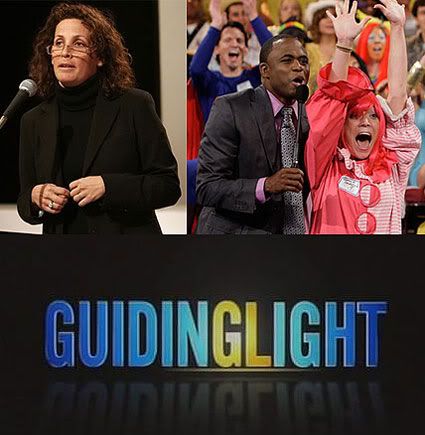 Dear Ms. Bloom,
On October 5, 2009, your network — CBS — will premiere a new version of the classic game show Let's Make a Deal as a replacement for the now canceled Guiding Light. To put it bluntly, I will not be watching.
You might be surprised by my reasons. Though in the grand scheme of things, you might not care. As a 44 year old Black man, I don't fit any demos that CBS or its advertisers care one whit about — though you ought to care about every viewer in these trying times for the networks. Nonetheless, you should know that I do not share the pitchfork & torches anger of the more vociferous Guiding Light's fans, who have vowed to never watch CBS daytime, or any show on the entire network, ever again. READ MORE