The Nanny Express
By Jamey Giddens on February 10, 2012
Is the Hallmark Channel about to jump into the scripted series game? According to
Ad Week
they are!
While no decisions have been finalized, the network is at least considering adding a scripted series to the all-important 8 p.m. to 11 p.m. slot, according to a company executive. An announcement could be ready as soon as the network's upfront presentation to marketers in March. READ MORE
By Regan Cellura on January 05, 2009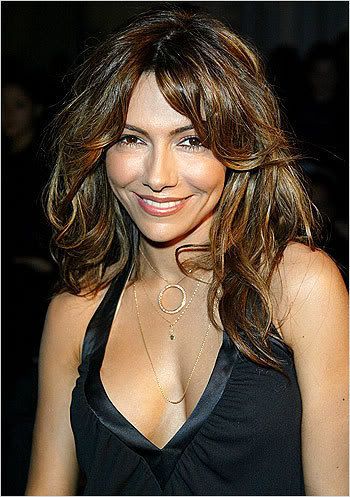 Did you catch
The Nanny Express
starring
General Hospital's
Vanessa Marcil
? The actress is making the rounds in support of the Hallmark Channel movie. Marcil took
Entertainment Weekly
's
"Pop Culture Personality Quiz"
and sat down with
TV Guide
's
Matt Mitovich
to
discuss her latest role
that is a far cry from some of her more famous ones.
READ MORE
By Regan Cellura on December 17, 2008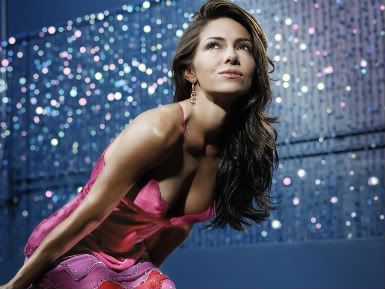 Vanessa Marcil
is keeping busy and unfortunately it's not with a return to
General Hospital
. Marcil stars in the
Hallmark Channel's Original Movie
The Nanny Express
premiering on Saturday, January 3, 2009. Here's the story behind
The Nanny Express
:
By the time Kate Hewitt (Vanessa Marcil) walks through the front door of widower David Chandler (Brennan Elliott), he is a desperate man. His two children, nine-year-old Ben (Uriah Shelton) and teenager Emily (Natalie Dreyfuss), have already succeeded in chasing a string of six terrorized nannies out of the very same entryway. But Kate, who is caring for an ailing father (Dean Stockwell) and finishing up a teaching degree, needs this job and she resolves to stand up to whatever tricks and pranks the Chandler kids can dish out—and to help them cope with the death of their mother. READ MORE