The Wendy Williams Show
By Jillian Bowe on April 12, 2010
Silver screen legend Elizabeth Taylor is once again the talk of Tinsletown, what with her rumored engagement (which she denies), and the recent revelation by soap superstar Tony Geary (with whom Taylor briefly appeared on General Hospital for Luke and Laura's legendary wedding storyline in the 80's) that the two had been lovers. I caught up with Geary at the recent ABC/SOAPnet Broadway Cares event and got the skinny on why he chose to reveal his romance with Taylor to talk queen Wendy Williams after all these years.

Daytime Confidential: On Wendy Williams, you revealed recently your romance with Elizabeth Taylor. How did you manage to keep your affair with her under wraps for so long, especially being in the entertainment industry?
TG: Well nobody's asked in 20 years so it wasn't that hard. I'll always cherish her, and I'll always be fond of her. I don't like any of that tabloid mess. Unless you have telepathy, my life's pretty much closed. Wendy has a way of... [Trails off]
By Mike Jubinville on November 17, 2009
Several online sources are reporting that Fox O&O stations (owned and operated) have picked up
The Wendy Williams Show
through the 2011-2012 season. The show is currently distributed through Debmar-Mercury. Williams' New York-based show began airing nationally in July after getting good ratings over a six-week period in the summer of 2008.
READ MORE
By Luke Kerr on October 30, 2009
Give a reason for daytime talk shows to dress up, like Halloween, and they will. Of all the talk shows who had major personalities dress up, my favorite is
The View's
Bill Getty
as Nosferatu.
Sherri Shepherd
made up for coming as the penny, looking great as The Queen of the Damned.
Barbara Walters
, who obsessively stays "in character" each Halloween episode was the most disturbing.
Elisabeth Hasselbeck's
costume was just lame.
Over at Live with Regis and Kelly, where costumes are changed faster than coffee filters during Halloween episodes, Kelly Ripa appeared as Kate Gosselin, Rachel Zoe, and Lady Gaga while Regis appeared as Jon Gosselin, Susan Boyle and Rachel Zoe's style associate Brad. Both appeared as a real housewife of New Jersey.
Wendy Williams dressed up as Dolly Parton for The Wendy Williams Show. Ellen appeared as her upcoming cover on O Magazine while guest Kellie Pickler also appeared as Dolly Parton and was repeatedly scared by Ellen staff members in costume. The Today Show cast appeared as Star Wars characters.
Watch clips from all these shows after the jump.
By Jamey Giddens on September 07, 2009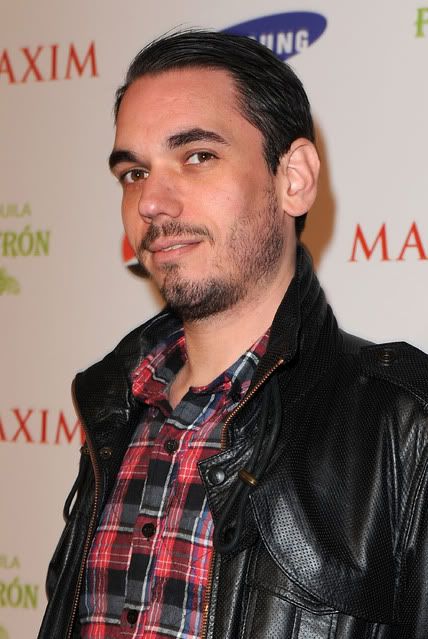 I got a chance to speak with talk show host
Wendy Williams
outside the Creative Arts Emmys held on Aug. 29. Williams was at the ceremony to present nine of the evening's awards. When I asked Williams if her self-titled talker would be delving into the tragic death of famed disc jockey
DJ AM
, Williams said the news would probably be dated by the time her show was able to address it, due to their taping schedule. She did offer her feelings on the matter to Daytime Confidential.
"I'm just sick about it," says Williams. "What happened with DJ AM is truly a cautionary tale of Hollywood. He had been obese and struggled with drugs in the past. Then he had gastric bypass surgery and got himself clean, but if you don't deal with the issues that made you overeat or do drugs in the first place, they they can come back to haunt you. I'm sure the plane crash he survived helped trigger some of those deep seated issues." READ MORE
By Jillian Bowe on August 01, 2009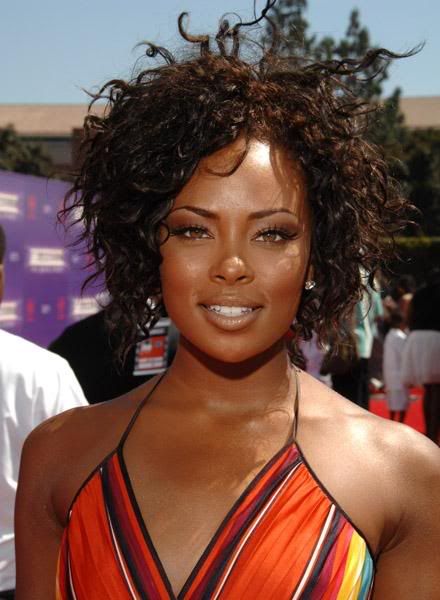 The Young and the Restless
star,
Eva Marcille
(Tyra) makes her rounds on the talk show circuit. The former
America's Next Top Model
winner sits down with the self-proclaimed "Queen of all media"
Wendy Williams
on
The Wendy Williams Show
on Aug 5.
By Luke Kerr on July 29, 2009


Wendy Williams took on the topic of the Octomom's new reality series during a segment on her show, but it was an audience member who stole the show.