Ugly Betty
By Luke Kerr on October 02, 2008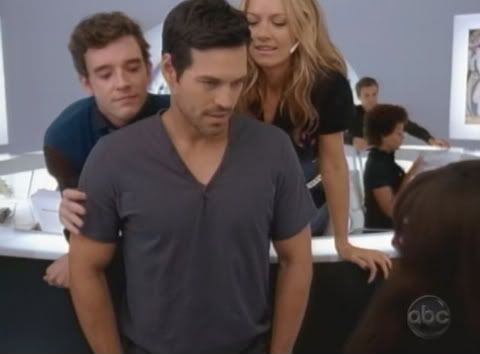 Heather Tom
wasn't the only
soap star
or former soap star on Thursday's
Ugly Betty
.
Eddie Cibrian
returned as Coach Tony Diaz, showing up at Mode where Amanda and Marc acted like they wanted to eat him alive. Check out a couple of the other pictures after the jump and then take your best shot at a
Caption This
.
READ MORE
By Luke Kerr on October 02, 2008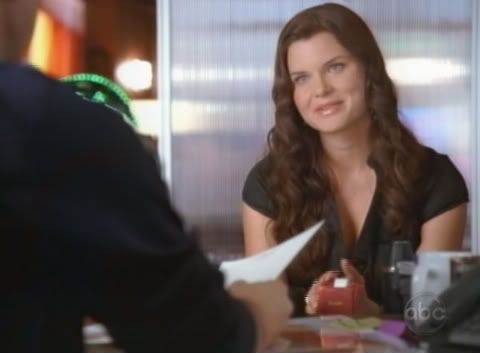 The Bold and the Beautiful's
Heather Tom
is known to have a soft spot for fashion. Is it any surprise then that she appeared on ABC's
Ugly Betty
, a show centered on a ficticious fashion magazine?
Tom portrayed Holly Wright, an attorney hired by Daniel Meade to help keep custody of his French born son. Check out more pictures from the episode after the jump. READ MORE
By Luke Kerr on August 25, 2008
Jaw, meet floor. ABC actually did a TV promo that included soap stars from All My Children, One Life to Live and General Hospital that wasn't daytime specific. In the spot, promoting the entire ABC lineup, All My Children's Susan Lucci, Cameron Mathison, and Rebecca Budig, One Life to Live's Farah Fath and John-Paul Lavoisier and General Hospital's Maurice Bernard and Steve Burton all appear among other ABC stars including the ladies of Desperate Housewives, America Ferrera, Boston Legal's William Shatner and James Spader, and the cast of Grey's Anatomy, among others.
By Luke Kerr on August 14, 2008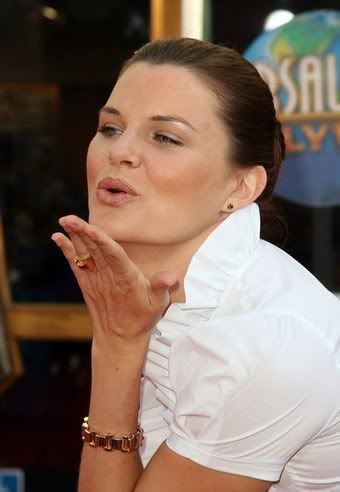 Michael Ausiello is reporting at Entertainment Weekly that The Bold and the Beautiful's Heather Tom is going to be getting ugly, Ugly Betty that is.
According to Ausiello "She'll play a State Department liaison to Daniel's long-lost son in at least three episodes. I'm going to venture a guess that Daniel Sr. will want to, ahem, liaise with her as well."
Tom, who was named to TV Guide Canda's The 21 Most Influencial Players in daytime, appeared in the short lived The Wedding Bells last season.
For those who may not watch The Bold and the Beautiful regularily Tom's character Katie Logan just survived a heart transplant, near death and has now discovered she's pregnant thanks to some off screen sex with Jack Wagner's Nick Marone.
Let's hope that her Ugly Betty character is a bit more lucky than Katie Logan.

Thanks to Megan for the tip!
By Luke Kerr on August 05, 2008
By Luke Kerr on August 04, 2008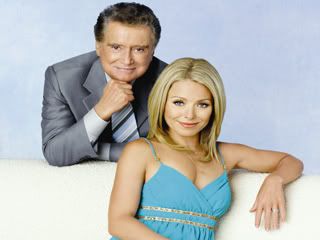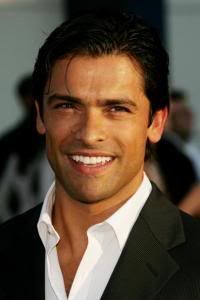 We might as well start calling
Ugly Betty
"The Ripa Hour". On the heals of word from
Entertainment Tonight
that Mr. Kelly Ripa,
Mark Consuelos
, will be appearing in at least three episodes of the ABC hit series comes news from
E! Online
that
Regis Philbin
and
Kelly Ripa
will be making a cameo on the September 25th premiere of
Ugly Betty.