Wishful Casting
By Jamey Giddens on March 28, 2009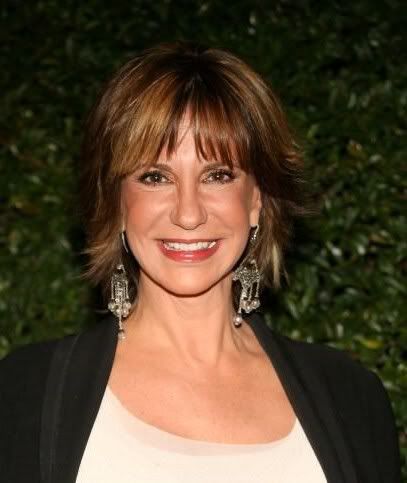 We all know
Brad Bell
has a penchant for picking up Y&R actors who don't recover from "sick days", so if the phenomenal
Jess Walton
starts to "feel better" and lands in
The Bold and the Beautiful'
s LA, wouldn't it be great if she plays Wilhemina, the never-before-mentioned twin sister of the late Bill Spencer, who shares an interest in the family publishing dynasty with her niece and nephew?
READ MORE
By Jamey Giddens on March 27, 2009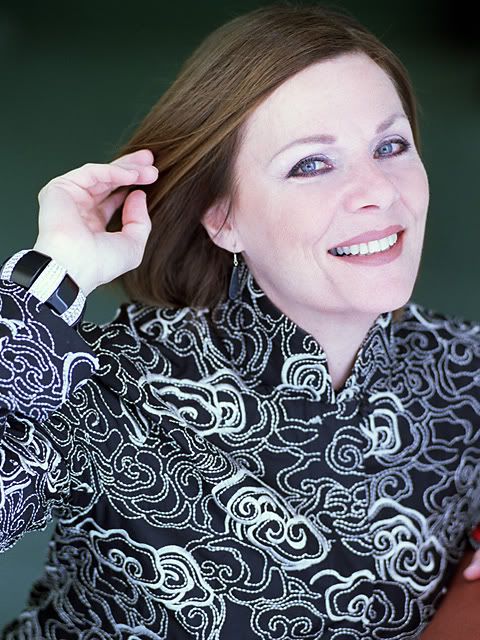 Okay, let me preface this by saying how much I absolutely love, love, love
Jess Walton
, but if this whole
"under the weather"
business turns out not to be true and Y&R decides to recast Jill, I would pay-per-view to see
Jane Elliot
(Tracy, GH) as Jill. Type amongst yourselves!
By Jamey Giddens on March 14, 2009
Anyone who listens to the CBS/Days Podcast realizes that Mike and I both worship at the altar of a goddess named
Robin Mattson
. Mike first came to adore Mattson during her early 80's stint as psychotic, desperate housewife Heather Webber on
General Hospital.
I fell for the actress in 1985 on
Santa Barbara
, when she took over the role of the sexy, outrageous, hilarious Gina Capwell (okay, really she was Gina Blake DeMott Capwell Capwell Timmons Capwell Lockridge, but who's counting?). While Mattson wasn't the first Gina, she was without a doubt the
real
Gina.
READ MORE
By Jamey Giddens on March 13, 2009
We all knew it wouldn't be long before
General Hospital
felt the heat in regards to the pay cuts affecting the entire daytime landscape, and it should really come to no surprise to anyone that the stellar
Rick Hearst
is viewed as seemingly expendable. I mean why would a soap actually want to keep one of it's best actors around? A guy who actually still gives it all in every scene and doesn't ask for perks, bells, whistles and half year surfing vacations in his contract? In the interest of turning lemons into Vodka tonics, I've decided to make the best out of the situation and try my hand at Wishful Casting Mr. Hearst.
Guiding Light
I'll go ahead and get this one out of the way, since so many of us would love to see it happen. I would sell my last episode of Santa Barbara VHS tape if Hearst were to leave GH and return to the role of Alan-Michael Spaulding, and take a good 200,000 viewers with him. AM is one of my all-time favorite soap characters. His romance with Lucy Cooper (Sonia Satra) was straight out of a romantic comedy—save for the part where a psychotic cross dresser raped her and made her think he gave her AIDS, before killing her stepmother. READ MORE
By Jamey Giddens on February 14, 2009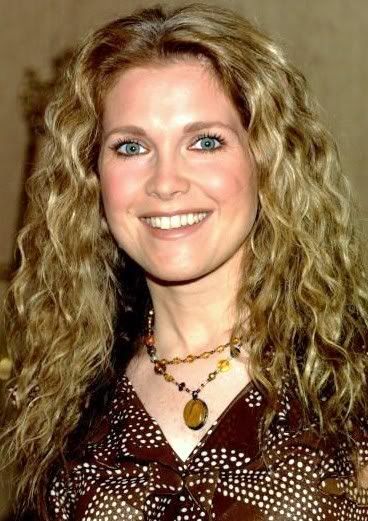 With Phillip back in Springfield to contend with the mothers of his children (Beth, Olivia), and about to be caught in the middle of a full-blown reigniting of the Cooper vs. Spaulding feud, it only makes sense that the mother of his son Zack, make her way back to town. It's time for Harley Davidson Cooper to come home. While I've often talked about how I would love to see former
Another World
and
One Life to Live
star
Jensen Buchanan
inhabit the role, the absolute, near-perfect Harley recast came to me today—
Days of Our Lives
superstar
Melissa Reeves.
While Buchanan was AW's last great heroine, Reeves was one of the biggest stars in daytime, in fact, for a time, all of television. Her TVQ rating at one point was rumored to be as high as The Golden Girls' Estelle Getty. I predict droves of lamented Jennifer Horton fans just might follow Reeves to Peapack.

A few years ago, Reeves left Days, claiming she and her family yearned for a simpler life in Tennessee or Kentucky or somewhere, but somehow we bet if Ken "The Soap Slayer" Corday had gotten his head out of his behind and actually insisted on a writer giving Jack and Jennifer a decent storyline, Reeves would have foregone the heartland a bit longer. READ MORE
By Jamey Giddens on February 03, 2009
I've been conversing with the hubby of regular DC site visitor
MrsA1107
on Facebook—he hasn't registered yet, shame shame, I know your name!—who hipped me to talk of Nora Gannon's (
Hillary B. Smith
) daughter Rachel possibly being brought back to Llanview with a new face on
One Life to Live
and requested that I do a Wishful Casting.
Now considering that I have only been watching OLTL for just a few short years, and don't have much in the form of an emotional connection with the Rachel character, I am basing my suggestion simply on the actress I am suggesting's stellar past work and what I have learned about the character-in-question's history. Now that the formalities are finished, I would love to see Brook Kerr (ex-Whitney, Passions) in the role. READ MORE