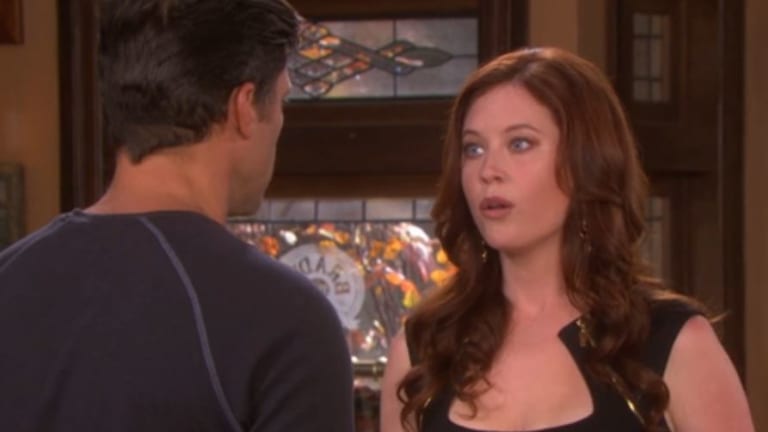 Rumor Report: Melissa Archer OUT at DAYS?
I've heard of some effed up White Elephant gifts, but none as foul as a pink slip. I'm hearing consistent rumblings Melissa Archer is out as Days of Our Lives' Serena Mason. 
According to my sources, the decision to cut Archer came before the installment of a new creative regime at DAYS; so no need to blame Dena Higley and Josh Griffith for the popular One Life to Live veteran's upcoming exit.
DAYS brought on Archer to much fanfare earlier this year. Her character, a mysterious journalist and medical researcher, was revealed to share a steamy past with ex-priest Eric Brady (Greg Vaughan). 
Almost immediately, Serena clashed with Eric's old flame Nicole Walker (Arianne Zucker). Then she was bogged down in a snore-inducing arc centered on Serena desperately trying to retrieve a white elephant statue from her hunky lover.
In recent years, DAYS has formed a really bad habit of casting big name female soap alums, then ditching them after plot driven stories fail to catch on. Soap superstars Lindsay Hartley and Sarah Brown flamed out at DAYS in similar fashion.