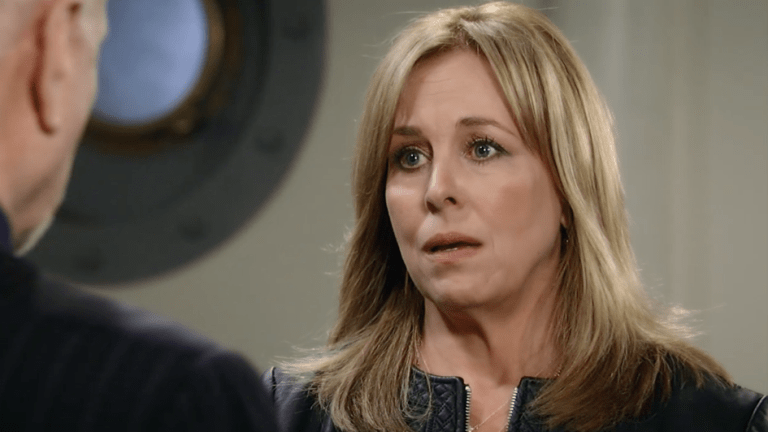 General Hospital's Genie Francis Wants TPTB to "Rediscover Laura"
Is there life after Luke for Laura Spencer on General Hospital? Damn straight there is!  Genie Francis recently reprised the heroine she made famous for Anthony Geary's swan song. As I first reported, she will be sticking around post Luke's endgame. In a new interview with Sara Bibel for Biography.com, Francis shares her hopes for Laura's future. 
Here's an excerpt:
After Luke leaves the show, Laura is going to stick around for a while. What will an independent Laura be like? 
I'm hoping they can find a way to not necessarily reinvent Laura, but rediscover Laura. We all know who Laura is and we don't want to reinvent her, but to check in with her at this age, at this point in her life, I would love it. I have an empty nest, and I would love to just be back at work full time.
I'd love to see Laura become the face of the fictional hospital on the soap. The board could hire her as CEO of Port Charles General Hospital, resulting in a clash of wills with Chief of Staff Dr. Liesl Obrecht (Kathleen Gati). This would put Laura and the hospital back where they belong — at the center of the action! 
What is your Wishful Storytelling for a post-Luke Laura on General Hospital? Sound off in the comments!
  Photo credit: ABC