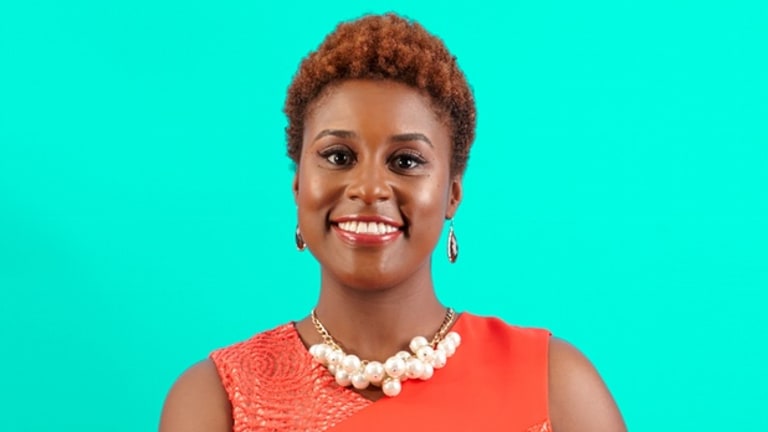 Issa Rae Brings Back The Radio Soap Opera With Provocative 'Fruit'
In 1930, Chicago-based radio station WGN asked actress Irna Phillips to create a scripted radio drama. Some 86 years after Phillips' Painted Dreams kicked off the soap opera genre in earnest, another trailblazing female is embarking on an ambitious drama aimed at our ears as opposed to our eyes.
Earlier this week, Issa Rae (The Misadventures of An Awkward Black Girl) debuted Fruit, a new scripted podcast drama series centered on a closeted NFL player going by the name "X".  The sexy new serial is airing Wednesdays exclusively on audio curation and listening platform Howl in partnership with podcast advertising giant Midroll. 
"Issa Rae is an enormously talented writer and storyteller," said Chris Bannon, chief content officer for Midroll Media and Howl. "Her decision to enter podcasting with Fruit demonstrates that this industry is maturing rapidly and attracting outstanding entertainers and creators who might not have given it a try a year ago."  
Fruit offers a first-person account from "X", an anonymous football hero coming to terms with his sexuality.  "I am extremely proud to be releasing Fruit with Howl. This is a very honest, very intimate and very human story," said Rae in a press release. "I want listeners to get pulled in and to relate to the journey of the main character."
This is a busy time for Rae. In addition to creating Fruit, the digital maven has a new comedy series, Insecure, set to debut on HBO later this year. 
Click here to listen to the first episode of Fruit on Earwolf Presents!