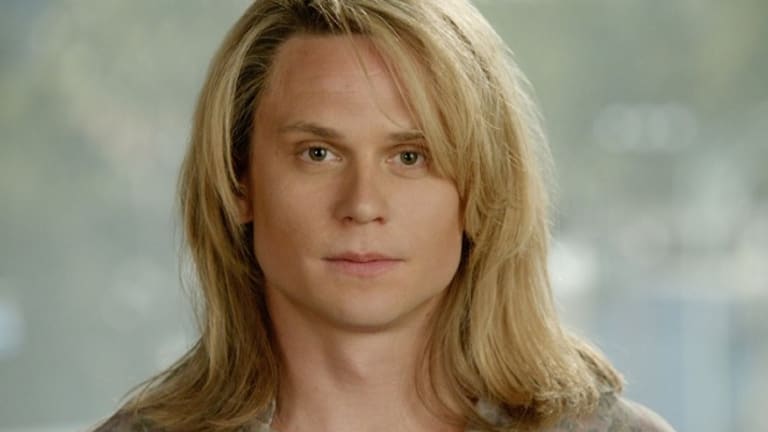 5 Ex-As The World Turns Teen Stars Who Are Killing It In Primetime, Film and on The Web
There must have been something in the water at As The World Turns' old Brooklyn studio. You can't turn on the tube without seeing one of the soap's later years young adult stars in primetime! Below are just a few who are doing big things after dark!
1. Billy Magnussen (Casey Hughes, 2008-10) 
The last actor to play the role of Tom (Scott Holmes) and Margo Hughes' (Ellen Dolan) son Casey has booked steady work since the "World" stopped turning. On the big screen, he was a frat boy broker in The Big Short and a prince who caused Rapunzel (The Bold and the Beautiful alum Mackenzie Mauzy) to let down her hair in Into The Woods.  He can currently be seen on the small screen as a spot on Kato Kaelin in FX's The People vs. OJ Simpson. Next year he'll be back on FX in Snowfall, John Singleton's period piece about the origins of the crack epidemic. 
RELATED: As The World Turns' Billy Magnussen Lands FX's Snowfall
2.) Jesse Lee Soffer (Will Munson, 2004-10)
Will Munson will go down in soap history as the kid who killed Lily Snyder's (Martha Byrne) long-lost twin sister Rose (also Byrne) on ATWT. His portrayer Jesse Lee Soffer, however, is putting murderers in jail on NBC! Soffer sexes up NBC's hit cop serial Chicago P.D. as Jay Halstead.  He also frequently crosses over to other Dick Wolf dramas Chicago Fire, Chicago Med and Law & Order: SVU.  In 2013, Soffer played Patrick McCoy in History Channel's hit 2013 mini series Hatfields & McCoys.
RELATED: Why Jesse Lee Soffer is Primetime's Next Big Thing
3.) Van Hansis (Luke Snyder, 2006-10)
Van Hansis shot to fame as sensitive gay teen Luke Snyder on ATWT.  Since 2012, another homosexual character has been netting Hansis droves of fans, Thom on the popular web series EastSiders. The Indie Series Award-winning dramedy was created by Kit Williamson, who plays Cal, Thom's love interest. 
RELATED: Who Will Clean Up at The 7th Annual Indie Series Awards?
4.) Alexandra Chando (Maddie Coleman, 2005-2007; 2009-10)
Chirpy Maddie Coleman proved to be a loser in love and life on ATWT. Her boyfriend Noah (Jake Silbermann) fell in love with a dude and her own sister tried to kill her in the woods! Alexandra Chando has been luckier than her former Oakdale alter ego. Alloy Entertainment, the chick-lit-to-TV factory behind such hits as The Vampire Diaries and Pretty Little Liars, loves her! She's had starring roles in the company's web series Rockville CA and Talent and was the lead in their ABC Family series The Lying Game (2011-13). Most recently, Chando could be seen as Noelle on VH1's soapy 90's dramedy Hindsight. 
5.) Zach Roerig (Casey, 2005-07)
Before Billy Magnussen played lovable hot mess Casey Hughes, a pre-Vampire Diaries Zach Roerig held down the angst-filled role. Like Alexandra Chando, Roerig proved to be a favorite with the folks over at Alloy. His TVD character Matt Donovan has managed to survive Mystic Falls since 2009 as a human among blood thirsty vampires, howling werewolves and vengeful witches. Yep, just like behind-the-scenes at a daytime soap opera!