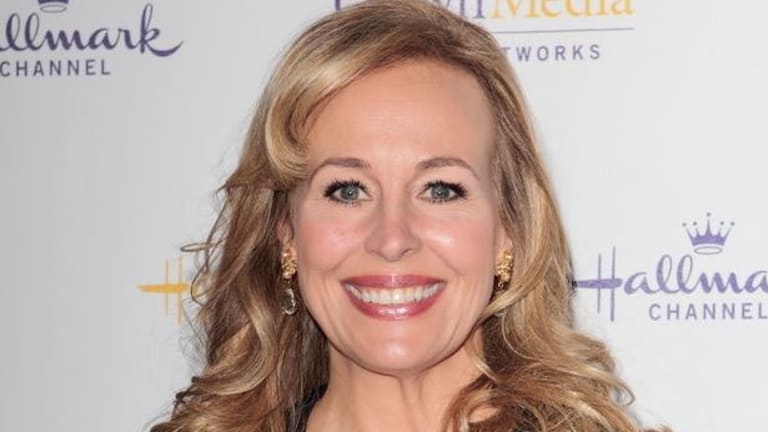 Genie Francis Bumped to Recurring at General Hospital
Soap opera executive fires daytime and pop culture legend.
As Hollywood talks about finally addressing the power imbalance among female and male actors, daytime television remains an old boy's club. Long-time Daytime Confidential reader and podcast listener John Walter Seip tweeted me earlier this evening asking about rumors Genie Francis (Laura) had been let go from the ABC soap opera. I'm afraid the rumors are true.  Executive producer Frank Valentini has  bumped the beloved actress to recurring, according to multiple sources. 
Fans on Twitter are demanding the soap's brass explain what is going on with Francis.
The wildly popular Francis has played the iconic role of Laura Vining Webber Baldwin Spencer Collins on and off since 1977. Revered soap opera producer Gloria Monty spoke often of how she used the tempestuous saga of a teenage Laura to keep the soap opera from being cancelled. A year later in 1978, Francis was paired opposite Anthony Geary's lovable rogue Luke Spencer and the rest was soap opera history. 
Thirty million people tuned in to watch Luke and Laura's 1981 wedding. The event remains the most-watched scripted hour in daytime television history.  Francis left the series in 1982 and briefly returned for Geary's exit storyline in 1983. She returned a decade later with much fanfare. She and Geary even appeared in character on ABC's hit sitcom Roseanne, which will be returning to TV in March 2018.
Francis exited GH again in 2002 following a nasty battle over her contract with then executive producer Jill Farren Phelps. The Daytime Emmy winner appeared briefly in 2006 and 2008, before returning to GH in 2013 in conjunction with General Hospital's highly-rated 50th anniversary season. She then returned in 2015, once again to help usher the much higher paid Geary off the canvas. Francis decided to sign a long-term contract amid promises of a "big storyline" focusing on Laura. 
In between her GH stints, Francis appeared on soap operas Bare Essence, Days of Our Lives, All My Children, Loving and The Young and the Restless.  She also anchored a series of movies for The Halllmark Channel starting with 2007's The Note.
Another ABC actress, Ellen Pompeo is talking this week about how hard she had to fight to be paid what former male costar Patrick Dempsey made during their tenure on Grey's Anatomy. Pompeo pointed out it's easy to be great on a TV series for one or two seasons, but she's done it for 14. Francis has been a soap opera superstar since the Carter Administration. #HerToo.